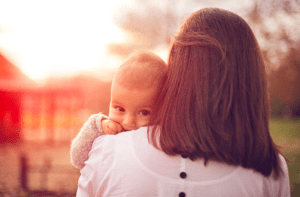 When my fourth child was born, I was in my early thirties. This was my first daughter, Tyler, who would forever change my life. I knew that someday she would look to me and emulate me as she grew to womanhood. I knew I needed help. When I discovered the passage in Titus 2 about the "older women teaching the younger women," I went to my pastor and asked him where I might find an "older woman" to teach me. His reply was simply, "I don't know." If a woman came to your pastor today, and asked the same question, what would be his response?
Unfortunately, most young women do not even know that the Bible tells them where they are to get help, and even if they did, would they find you? It has been my heart since the day my house fell (when my daughter was just two years old) to be an older woman who helps younger women prevent their houses from falling. I made so many mistakes that could have been avoided, had I just had a godly woman willing to show me what the Bible said and to love me enough to tell me when I was making a fatal mistake, as with my contentiousness, which resulted in my marriage being destroyed. Today, to complicate matters, most young women do not want to listen to anyone about anything. They seek out "experts" in child-training, rather than the woman who has the well-behaved children. They listen to talk shows to get marriage "advice" from other foolish, arrogant woman who are in the world, and then they follow that fatal advice with their husbands.
I believe that this book is just one of the ways that the Lord has given me "the desires of my heart." My ministry, for the most part, is spent helping desperate women who have just found out that their husband has been sleeping with their best friend, has moved in with her, or has just filed for a divorce. For years, my heart has desired to be able to somehow prevent the pain and heartache that I had to endure. Rather than waiting for the problem to arise, let us all fulfill the call on our lives as the "older woman," and invite women we know to study A Wise Woman.Most groups are born when just two like-minded friends get together to go through A Wise Woman. Then, lo and behold, they meet someone who would benefit from the information, and they invite her to join them. Their group grows by word of mouth, and the fruits are incredible: women are meeting Jesus, marriages are being restored, and women are leaving the workplace to care for their little ones. Soon, they find that they are older women ministering to the real needs of the women in their church, neighborhood, circle of friends, and many times, their own family members.
God's way often does not happen through a board of directors or a vote, or through a college course or degree. His way begins with women, like you and maybe your friend, who want more of God in their lives. These women want their lives to be different, and they stumble on A Wise Woman, which is different from anything they have ever read or heard. Its message is difficult to accept, but soon after, a "peace" sets in. They are forever changed by the power of God and by the principles and promises of His Word.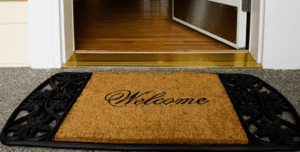 Has God placed a burden in your heart for the women in your life, church, and community? If so, then I would urge you to begin praying about opening your home to the women whom the Lord will send you. By simply opening your home (or meeting in your friend's home once a week), you are about to begin changing the world around you. This is just the first step in your ministry to reach women with the gospel and to heal the broken-hearted in the church. Will you fulfill the call that the Lord has on your life? 
I Shall Not Be AshamedGod promises that if we look to Him, if we trust Him, if we follow His commandment about how to live and set our faces like flint, not allowing criticism and controversy to cause us to compromise what we know is true, then we, too, will not be ashamed.
"They looked to Him and were radiant, and their faces shall never be ashamed" (Ps. 34:5).
"Then I shall not be ashamed when I look upon all Thy commandments" (Ps. 119:6).
"How blessed is the man [and woman] whose quiver is full of them [children]; they shall not be ashamed, when they speak with their enemies in the gate" (Ps. 127:5).
"For the Lord GOD helps Me, therefore, I am not disgraced; therefore, I have set My face like flint, and I know that I shall not be ashamed" (Isa. 50:7).
It is not an easy road to walk as a powerful Christian woman today and to follow the teachings of the Lord and His Word, but it is rewarding, and it is a life that I highly recommend. It is not about living a "religious" life. Being religious does more to run people off from God than to win them to Him. It is living a fruit-bearing life that comes from a renewed mind, followed by a life of dying to self. It is a life that whispers "Jesus" by the way you radiate the love of the Lord and exhibit the fruits of a life devoted to loving Him. It is about living the gospel, not just in word but in deed. "For I am not ashamed of the gospel, for it is the power of God for salvation to everyone who believes, to the Jew first and also to the Greek" (Rom. 1:16). Will you join me?
Is Your Life a Dead Sea?
Linda in Washington wrote to Restoration Fellowship:
Hi,
The message you wrote about the Dead Sea Erin was what I needed to hear because that's exactly what has happen to me!!! I was taking all this spiritual food in and not letting any out. Just the other day I was asking the Lord why I felt so dry and I how much wanted my zeal back and you sent me the answer.
Just since I have started sowing hope cards again and sowing hope on the internet... I am finally starting to feel alive again! It's kinda hard to explain but I'm actually feeling pretty good, even though I still have some health issues after my cancer. But, like you, I am believing God for total healing and that's why I've been praying for your Healing as well.
I am writing for a few other reasons. First of all I am so excited to be back on board but I really don't feel the least bit qualified. My strong points are definitely not writing or being on the computer lol. I'm sure you know by now, that I am a short and keep it to the point kinda person. I have been praying about all this and I heard Him "Keep it simple and take one step at a time." I know it is huge responsibility to minister to other people and I want to remain accountable to you and the ministry.
And just so you know, though you told me about how the new Plan God gave you will begin to increase my income, even substantially as a minister, I am not the least bit worried about my income—He is providing for me in amazing ways, which I will be submitting a praise report soon to share it with you.
Could you please send me a link to the Hope Cards? Next week I will be able to purchase the five books to sow into my community!
Love and hugs,
Linda
Linda did, in fact, keep her word to order 5 RYM paperback books to sow into her community and in fact the partners first DOUBLED her order, then tripled it since we all agreed this was good soil to sow into!
"And the one on whom seed was sown on the good soil, this is the man who hears the word and understands it; who indeed bears fruit and brings forth, some a hundredfold, some sixty, and some thirty"—Matthew 13:23

"And others fell on the good soil and *yielded a crop, some a hundredfold, some sixty, and some thirty"—Matthew 13:8
"Other seeds fell into the good soil, and as they grew up and increased, they yielded a crop and produced thirty, sixty, and a hundredfold"—Mark 4:8
"And those are the ones on whom seed was sown on the good soil; and they hear the word and accept it and bear fruit, thirty, sixty, and a hundredfold"—Mark 4:20
And though I am just speculating, I believe that not only will she be sowing these paperbacks into libraries, but God will give us wisdom to find a way to locate women within several churches in her community who are desperate for the truth regarding her crumbling marriage. But for now Linda has been sowing daily online where women post prayer, and has been sending them to HopeAtLast.com.
If you hear of anyone who is in marriage crisis, man or woman, do you know how to help them? Nothing could be simpler than to share our HopeAtLast.com with them and then the LORD will take it from there.
Let it Flow
Rather than worry about becoming the Dead Sea, I have always been of the mindset to take the offensive, the preventative and all while overcoming evil with good. Knowing everyone isn't wired the same way, how can I share things that bring conviction and require action without giving you easy ways to Sow Hope and give you an outlet for everything you're taking in?
The more you pour out, the more He will pour into you.
The more HOPE you pour out and into others, the more HOPE He'll fill you with.
The more ENCOURAGEMENT you pour out and into others, the more ENCOURAGEMENT He'll pour through you!
Stop withholding, hanging onto and find freedom, joy and live life the way He intended it to be. Be someone who is known for being upbeat, enthusiastic and fully of energy—all because you've taped into what will prove to be the secret to joy.
Yes, it means being a doer rather than a hearer.
Yes, it means thinking of others more than yourself.
Yes, it takes you out of your comfort zone, but unless you're keen on being spit out of His mouth (you know how He hates the lukewarm: mixing cold & hot will do that), so that you force Him to allow another crisis to get your attention—girlfriend—it's time to act.
Here is the message Linda was referring to:
Becoming the Dead Sea
Understanding the principle of having an outlet for the spiritual nourishment we have be feeding you each day, so that spiritually you don't end up as the Dead Sea, what outlets do you have to Encourager other women?
For example:
Do you have women meeting in your home?  
Are you encouraging women at work with what you learn daily during your own quiet time?  
Do you have spiritual or natural daughters who you spiritual encourage?
This morning, no matter how much I've tried to shake it off, I feel compelled to write a brand new Encourager Living Lesson. Each time I tried, not only was I unable to put it out of my mind, but instead, it began to burn into my soul My only "outlet" I realized, was to sit down on this already hectic day and get this done before tomorrow.
Let's jump right in and begin at the beginning: What exactly is the Dead Sea and how did it get that way? Though I didn't just read the Wikipedia I linked above, years ago the Lord had me study the phenomenon when He spoke to me about why the church is, for the most part, dead. Later, the Lord showed me how amazing this principle is and more scientific facts while I was kayaking in the Philippines (imagine that!).
Generally speaking, when there are only inlets and no outlets, a body of water will begin to die. Losing its life, such as vegetation and all other forms of life, such as fish. In addition, if it is not connected to a large body of water, like the China Sea is (which is where I witnessed this first hand), the salt content will also increase, which also serves to kill.
Now let's move from (somewhat) scientific to its spiritual counterpart, which is my reason for writing this Living Lesson.
For the most part churches encourage and foster complacency. Even the largest churches are more designed as a theater for our enjoyment while the choir sings and the preacher shares an enjoyable antidote. Some pastors do a lot of teaching, which in itself is good. However, again with no outlet a person becomes puffed up, full of head knowledge, AND will soon be outdated, and stale.
One of my most treasured parts of my ministry is being around brand new believers! I will never, ever tire of reading emails or lessons from women who have just come to learn how much the Lord loves her, and the transformation that takes place. Truly they are "born again." Being born again doesn't have anything at all with "praying the sinners prayer." Over many, many years of serving in a mega church, on the Salvation Team, I witness this in our prayer room (where men and women, boys and girls were escorted after coming forward in a church service). There were hundreds of souls I "led to the Lord." However, most I never saw again and I knew were not, though they might have imagined themselves as being "born again"—wielding a "get out of hell" ticket to heaven. Unfortunately, that's not how things work.
A few of the many went on to be baptized, which I was also involved in, which was another wonderful experience when I was able to be around the brand new believer. Much like being invigorated by my own grandchildren, I was able to be around the excitement of what the Lord did for us, and what He longs to be to every soul alive. From those few who were baptized, I saw even fewer join the choir or get involved some other way. And even with those who did get "involved" fewer still appeared to have been transformed to the point where I would peg them as "born again."
"Enter through the narrow gate; for the gate is wide and the way is broad that leads to destruction, and there are many who enter through it. For the gate is small and the way is narrow that leads to life, and there are few who find it"— Matthew 7:13-20
"Not everyone who says to Me, 'Lord, Lord,' will enter the kingdom of heaven, but he who does the will of My Father who is in heaven will enter. Many will say to Me on that day, 'Lord, Lord, did we not prophesy in Your name, and in Your name cast out demons, and in Your name perform many miracles?' And then I will declare to them, 'I never knew you; depart from Me, you who practice lawlessness.'" Matthew 7:21-23.
May I ask? What are you "practicing"? Practicing: working at, active in, involved in, committed to, enthusiastic about, keep on? What are YOU doing with ALL that the Lord has given you?
"The one who didn't know the master's will but who did things deserving punishment will be beaten only a little. Much will be demanded from everyone who has been given much, and from the one who has been entrusted with much, even more will be asked"­— Luke 12:48 Common English Bible. In the Message Bible it says it this way: "The servant who knows what his master wants and ignores it, or insolently does whatever he pleases, will be thoroughly thrashed. But if he does a poor job through ignorance, he'll get off with a slap on the hand. Great gifts mean great responsibilities; greater gifts, greater responsibilities!"
Of course I realize that many of you are busy working full time, raising children, etc. etc. which has worn you out, which is exactly what the enemy had in mind: "He will speak out against the Most High and wear down the saints of the Highest One"— Daniel 7:25.
Forgive me but I'm not too sympathetic to that excuse for not serving. After raising seven children, homeschooling, home business and all the writing I did (mostly in the middle of the night while nursing one of my youngest 3), I know that if you have a passion for the Lord, just as He says, we are able to do the impossible. Knowing just how much He gave me (His life!) and how much has been entrusted to me [His truth regarding His love, His desire and ability to restored marriages, just to name two], in the midst of everything I still volunteered for my mega church, and not always in important positions either.
No, not everyone is called to minister like I have been, but ALL of us are called to be ambassadors and Ministers of Reconciliation. And as I said before many times, marriage" restoration is often the "bait" we use as fishers of women, because it's not as important to restore a marriage as it is to be reconciled to God and accept His Son.
In addition, all of us are older women to someone, and just as I witnessed in my own life, even ministering to women who were older (due only to what He enabled me to do, which He helped me to do humbly) needed to be encouraged. The more you know about anything, the more you realize you don't know anything, and the more you will naturally rely upon the Lord for everything!
John 15:5—I am the vine, you are the branches; he who abides in Me and I in him, he bears much fruit, for apart from Me you can do nothing.
We are called to be the *BODY and thank heavens this doesn't mean we are all destined to be the mouth (like me ;). I've always been a talker. If my mother were alive she'd tell you the same things, "Erin loves to talk." So, too, would my elementary school teachers and my earlier swim coaches. Thankfully, as I matured, I was able to use a bit more self-control and learn how to listen too. However, God designed me (and my personality) in order that He would someday use my annoying personality trait for His good use!
"Now in a large house there are not only gold and silver vessels, but also vessels of wood and of earthenware, and some to honor and some to dishonor. Therefore, if anyone cleanses himself from these things, he will be a vessel for honor, sanctified, useful to the Master, prepared for every good work."— 2 Timothy 2:20-21
Our first job, as ministers in RMIEW, is to help "cleanse" our new clients by pouring enough of His Word over her life just as Ephesians 5:26 says: "so that He might sanctify her, having cleansed her by the washing of water with the Word."
Yet, we are not cleansed just so we appear shining, like an ornament, but so we could be used for HIS service.
Interestingly, and showing my age, years ago I used to keep my real silver wrapped tightly in a drawer, only bringing it out for holidays and when important company came for dinner. Later I was convicted that no one was more important than my own family, and each meal together was special. So we began using our good silver much more often. That's when I heard that the way to keep real silver shinny was to USE it—Ha, God is always showing me wisdom, WHY? The reason He pours His wisdom into my life is due only because 1) I constantly ask for it and 2) I heed it.
Prevent becoming the Dead Sea—A Doer, not just a Hearer
Let's begin with the topic of "Heeding Wisdom" and also being a "Doer of the Word, not just a Hearer." Here are the verses again for you to read a second time. Please don't skip the most important part of what I share. Reading His Word will do AMAZING things to you spiritually—and no matter what principle is the verse contains.
"But prove yourselves doers of the word, and not merely hearers who delude themselves"— James 1:22
"For if anyone is a hearer of the word and not a doer, he is like a man who looks at his natural face in a mirror, for once he has looked at himself and gone away, he has immediately forgotten what kind of person he really was"—James 1:23-24
"But one who looks intently at the perfect law, the law of liberty, and abides by it, not having become a forgetful hearer but an effectual doer, this man will be blessed in what he does"— James 1:25
And because I adore His Word so much, I will share another precious gem that will help us move toward understanding why so many hear but never DO what He says. It's long, but rather than RUSH through it, read it slowly and let each line sink in:
Wisdom Warns
"Wisdom shouts in the street,
She lifts her voice in the square;
At the head of the noisy streets she cries out;
At the entrance of the gates in the city she utters her sayings:
"How long, O naive ones, will you love being simple-minded?
And scoffers delight themselves in scoffing and fools hate knowledge?
"Turn to my reproof [correction],
Behold, I will pour out my spirit on you;
I will make my words known to you.
"Because I called and you refused,
I stretched out my hand and no one paid attention;
And you neglected all my counsel and did not want my reproof;
I will also laugh at your calamity; I will mock when your dread comes,
When your dread comes like a storm and your calamity comes like a whirlwind,
When distress and anguish come upon you.
"Then they will call on me, but I will not answer;
They will seek me diligently but they will not find me,
Because they hated knowledge
And did not choose the fear of the Lord.
"They would not accept my counsel,
They spurned all my reproof.
"So they shall eat of the fruit of their own way
And be satiated with their own devices.
"For the waywardness of the naive will kill them,
And the complacency of fools will destroy them.
"But he who listens to me shall live securely
And will be at ease from the dread of evil."
When reading this remember it's Wisdom who is speaking. She warns us that if we don't seek Knowledge when it's there and available, that when we need her/wisdom, she won't be able to be found. Wisdom goes on to say that the result will be mocking—by people and the situation, which will turn around and laugh at us.
Sadly, I see this almost every day while working in our online offices. Emails where women write desperate, pleading, screaming at us for help. Rather than heeding what they were sent, instructions and things that were written in lessons (they either didn't read or they didn't DO, becoming a doer not a hearer), they suddenly experienced some huge calamity and now they want (and demand) that we help them.
Our only solution is to encourage them to go back and really READ and DO what they read. Some women do so, while others leave and no doubt are forced to change course—leaving the Narrow Road, the gate they found, and while attempting to make a U-turn, get caught in the stampede that's taking the wide road to destruction.
If we "practice" lawlessness in small things (not being a doer), when the big things come, how can we possibly think that we will be capable to do the right thing? The truth is we can't.
By educating myself at children at home, I was able to make sure they learned the importance of hearing and doing. I made sure they practiced the small things, so that when the big things came (and they DID come) they would know how to do what was right.
One seemingly small thing (that schools neglect, unlike when I was in school) was to hold their pencils correctly. It was tough on some of them, who as toddlers, picked up a crayon and drew with the way "it felt comfortable." But since my father was an artist and had beautiful penmanship, I knew that to hold a pencil or pen properly would allow them to be capable of being an artist some day. Though none did, what I was teaching them was far more important.
I did the very same thing when I taught each of them how to type correctly when they were only 6 or 7. I made sure they had proper finger placement, and before long, I was diligent to make sure they did so without looking at their fingers.
To this day they thank me—not just because of what I was diligently taught them to do, but how I was diligent to teach them how important learning was and how crucial it was to do things properly and correctly.
This has served each of them to be set apart, and usually promoted to the top of their fields. And since most are in ministry, this is an added blessing. Thankfully, just as God promised, the wisdom I diligently taught my children is being taught to my grandchildren. A week doesn't go by when I am not asked by my daughter or one of my 3 daughters-in-law about how to teach, train or discipline one of my 8 grandchildren. And more often then not, in the process they express their gratitude to the son I raised so well that turned out to be an amazing husband and father.
What I taught, by my example, was how important being a diligent doer and not just a hearer.
Yet even if you or your children were trained to listen and obey, our society is doing it's best to undo this character quality. We are so bombarded with so much information, most of which is not only trivial, but damaging to the truth, that the only way to survive is to tune it out and ignore it.
Each time we get a new program on our computers or app on our phone, we are asked to read a very long agreement, which none of us do (me included). It takes discerning what is worth reading and what is not. But even then with so much happening in our lives, it's almost impossible to slow down long enough, and tune out everything good enough, to really read and comprehend what IS important. And who do you think is behind that?
Each morning we have to realize that unless we stay in His flow, grabbing onto the hem of His garment (or asking Him to carry us if we are recovering from a spiritual or emotional attack), we will ultimately be swept along that wide road that 99% of the people on earth are traveling along.
The only way to survive and thrive is to move to the side of the rat race, disconnect ourselves from the chaos, and get quiet long enough to hear what He is saying. Then gently learning how to feel the gentle flow of His plan, and know what it feels like to not use our own efforts, but instead allowing Him to guide us.
Though this Living Lesson doesn't appear to be really speaking about not Becoming the Dead Sea, or learning to be a doer rather than a hearer, in fact it is.
Jesus said, "I am the vine, you are the branches; he who abides in Me and I in him, he bears much fruit, for apart from Me you can do nothing"— John 15:5.
The only way we can do ANYTHING worthwhile, effectively, and what will change our lives and the lives around us, is IF we are abiding in Him.
Abiding means: To wait patiently for; to withstand difficulty; to remain with; to continue to be sure or firm; to endure; to dwell; to await in expectation; to withstand or sustain—in other words to not give up.
Let's stop here and let this all have time to sink in. Ask the Lord to illuminate things I've shared, other verses perhaps, that can help this wisdom (that's shouting out to you), to really sink in. Unless we can and make time to determine if what we do or read or learn is grain (worth feeding our minds and souls on) from straw (junk food for the brain and spirit), how can we possibly survive the destruction that's sweeping through our lives?
Jeremiah 23:28 " '… let him who has My word speak My word in truth. What does straw have in common with grain?" declares the LORD.'"
Sticking close to the Lord and remaining still and quiet enough, will change your life from destruction to begin doing the impossible. If you ask me, it's worth practicing.
"Therefore do not be ashamed of the testimony of our Lord,
but join with me in suffering for the gospel
according to the power of God . . ."
May Your Life Encourage and Teach Women!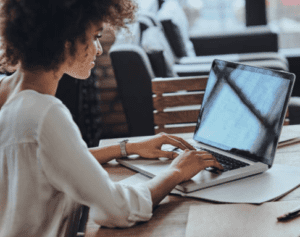 It's time to fill out your journal documenting What I Learned for this lesson.
PLEASE NOTE: We want to AGAIN encourage you to really POUR your heart into each and every journal to recall What I learned as this will prepare you and lead you to your own ministry
He is calling you to be an encouraging woman who has a heart for others and continues being led and transformed by Him. 🙂