Paloma, how did your restoration actually begin?
Well, I do not have the actually date, but I can say my marriage actually started to fall apart at my wedding. The enemy was subtle in attacking us and unfortunately we did not realize the gravity of what was happening. When we realized it, we were already fighting a lot, we did not treat each other with the same respect as we'd done prior to marrying, and there were also many lies between us.
Then finally, in mid December my husband left home and took all his things, leaving nothing behind. He said he did not love me anymore and could not be married to me.  If we stayed married,he would be living a life of falsehood since he simply could not make me happy. He moved back to his parents' house and, at the time, I was not sure if there was any woman involved. I knew if I had found out there was someone, I would have been even more devastated than I was.
How did God change your situation Paloma as you sought Him wholeheartedly?
At first, during the first month of my journey, I fell into deep despair. I got angry and blamed my husband for everything that was happening. We still argued a lot, we fought several times over the phone and I said many things I should not have said or brought up. I said everything because I was so angry. It was then, about this time, that browsing the internet, and I found the book How God Can and Will Restore Your Marriage. I downloaded it and I started to read it right away!
I was amazed at how everything that was written there was exactly what I was going through. It was then that I understood that God guided me to this book. I then began to follow the principles taught in the book, because everything was based on the Word of God. I began doing the courses, journalling each of the lessons, and made sure I read the daily encourager. Everything was wonderful! Through all of these resources, I quickly recognized all my mistakes, saw how much it contributed to our separation, and gave myself totally to God.
And every day the Lord was transforming my heart, due not just to journaling but also having a means to write to Him—especially being able to confess my faults to Him. My first prayer, going into each lesson was always asking God to transform me, to change everything that was wrong in me, because I wanted to be a woman after the heart of God. Though I wanted to be miraculously changed, my transformation happened gradually. Yet the Lord acted powerfully in my life, holding me at every moment I fell. Each time I became discouraged He comforted me.
Throughout my journey the Lord was my faithful Companion and made me never waver, knowing that I could complete this journey—even when circumstances were contrary to what I expected to happen. I prayed a lot for the spiritual transformation of my husband too, because I knew that everything that happened to us came from a spiritual crisis. It happened because we both moved away from God and the enemy used this distance to try to destroy our marriage.
What principles, from God's Word (or through our resources), Paloma, did the Lord teach you during this trial?
Vital to restoration was when I applied the principle of Letting Go. Even though he did not call, he did not send messages, he did not look for me, I refused to contact him. That bothered him a lot because I had always pursued him, calling him, cajoling him, from the first day we met. But God showed me that I had put my husband first in my life and that I needed to remove him from this "throne"—for the Lord alone is meant to occupy this place in my life. And so I began to depend entirely on the Lord, dethroning my husband in my mind and heart. At this turning point, there was no more sorrow in my life. People did not understand how I could be so happy and doing so well, even though most knew I was going through this harrowing tribulation after just marrying. But I sought God with all my heart and I was fully convinced that my marriage would be restored, and restored soon, if I continued as I'd been doing, following along my journey daily with Him.
What were the most difficult times that God helped you through Paloma?
There were many difficult times, such as when the enemy used people to attack me, including people very close to me like my own mother. I was very sad by this and I cried a lot, but I asked God to free me from this sadness, because I did not want to be a bitter woman. I wanted to be happy with my new HH. It was about this time that I read Finding the Abundant Life, so I'd discovered my HH. Because I asked, He did the impossible, always holding me tightly when I needed His love the most. My tears turned to utter joy.
Paloma, what was the "turning point" of your restoration?  
I was very sure that my marriage would be restored, as I said, only because God had put that certainty in my heart. And as I came nearer to the end of my journey I began to dream that he was about to return. When I woke, because I have always been very romantic, I spent a lot of time imagining how my restoration would happen. I daydreamed, imagining that my husband called me to have dinner and saying that he was sorry, that he loved me and wanted to come home. I read many testimonies of restored marriages and wondered what my own would look like. But as we all know, our plans are not God's plans, and He showed me this in a very hard and tragic way. However this served to show me that He is sovereign in His decisions. Also that we, should never for a moment, try to imagine what is in our future. Instead we are to trust Him as he unfolds his plan.
Tell us HOW it happened Paloma? Did your husband just walk in the front door? Paloma, did you suspect or could you tell you were close to being restored?
My husband was already closer to me. By this time he began sending me messages asking for me and our son to come by, and he was careful to pay all of our bills.
Yet, during a conversation with his mother (she always asked me to come to her home and to bring my son so she could see him), she told me that she talked to my husband and he showed a lot of doubt about ever reconciling with me and returning home. She told me he said that sometimes he felt like coming home but he was afraid. Right away I knew it was the enemy working on his mind, keeping him chained to his sins.
In April, after four months of being on my journey, I had the last conversation with my mother-in-law. We spent almost an hour talking. She said she was very confident that by Easter we would get back together.
This conversation happened on the eve of Good Friday. The very next day, a tragedy occurred. I lived the worst moments of my life. My mother-in-law fell victim to being killed during an event on the street. She died on the spot. My mother-in-law was more than a mother-in-law to me, she was my friend, my soulmate, my second mother. We had an incredible relationship, she loved me very much and I loved her just as much. I can not express the pain I felt and still feel. During this unexpected tragedy, I stood by my husband's side at all times. He was floored with losing his mother so young, so early, so unexpectedly.
After this, we stayed together, sleeping in her house for the next few days. So, in the midst of so much suffering, the day after she passed away, we talked and my husband said that God did it in a way that left no choice for him. He said he was coming back to our house to live with me again. I know my restoration was not even close to what I had imagined, but I know that God did as He saw fit, so I can not murmur or complain. I know that God is still completing His work in both our lives, and in our family. He's already begun doing so much!
My husband willingly ended the relationship he had with the OW, whom I never knew about until we were restored. This, of course, has made me very happy, that he kept it hidden from me and ended it without me having to know. This was my HH doing I believe.
We are still walking along our restoration journey, but now it's together, taking one step at a time, and every day I see positive changes in our relationship, though, of course, nothing is perfect. Yet, I know we have many things to be restored, but I also know that my God continues to work behind the scenes and I know that "the glory of the second house will be greater than the first." And because He said so, I believe! He still restored so much of what I asked for, and I'd asked for so much. One that was important was my mother's heart regarding my husband.  She was very hardened, very angry towards him, but with this tragedy, all that happened, she simply forgot everything and is treating him like her own son now! She actually has begun to "mother" him now. God is wonderful!
We may not understand God's purposes, but we know His will is good, perfect, and pleasant.
My mother-in-law, who was so determined and fought for the restoration of our marriage, was used by God until her death. And it took her death to make all her desires (and mine) to come true. As Job said, "God has given, God has taken away. Blessed be the name of the Lord." All honor and glory be given to You Lord! Your ways are perfect!!
Would you recommend any of our resource in particular that helped you Paloma?  
I have already recommended the book How God Can and Will Restore Your Marriage and the website to so many other women who are going through crises in the marriage. Everything you offer How God Can and Will Restore Your Marriage, A Wise Woman, By the Word of Their Testimonies, and going through your online courses I recommend. Also Finding the Abundant Life Course because each of your resources has helped me a lot and I'm sure each one will help other women too.
Would you be interested in helping encourage other women Paloma?  
Yes! I want to be used by God.
Either way Paloma, what kind of encouragement would you like to leave women with, in conclusion?
I encourage each of you, dear beloved brides, to continue on your Restoration Journey, by always giving your lives completely into the hands of God. Never giving up following each principle, don't neglect or ignore a single one, even if it seems difficult or even impossible. God acts in His way and in His time, but He will act, if we are faithful and obedient. He does not deny anyone who lives properly as He teaches. Love your God and remove your husband from the throne where the Lord alone should reign in your heart and mind!
Thank you dear HH, for Your mercy and Your faithfulness. I do not deserve so much love but I will forever drench myself in your love and in You. Your love also can affect and change the lives of all the women who are reading my testimony. Dear Lord, reveal Your power and Your love in their lives, in the name of Jesus. Amen!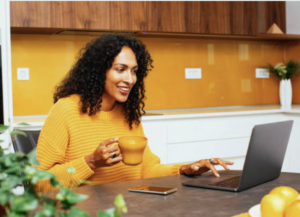 Now, stop to relax, grab your coffee or cold beverage, and talk to your Husband, your Maker, and ask Him questions. Listen to what He's telling you in your heart. Then when He leads you—pour your heart into your journal, writing down what you've learned in your 💔 30-Day Journal to Heal ❤️‍🩹. 
This testimony and many more are
AVAILABLE in PAPERBACK
By the Word of Their Testimony (Book 6): Proclaim the Good News to Everyone 
CLICK HERE to order your own copy to mark and read how others, like you, made it through their Restoration Journey and experienced a RESTORED MARRIAGE.