.
Meggy Ann, how did your restoration actually begin?
A woman from my church showed me RMI one day and told me how it helped restore her friend and so many others. I even got a hope card a few months before not even knowing what was to come. I began submitting to the Lord and I found my true Love. I then stopped being a contentious woman and was able to let go of bitterness and forgive. I also let go of my marriage and husband and just gave them to God. It's when I got out of the way and put my all in the Lord, that's when He began changing my husband and me both.
How did God change your situation as you sought Him wholeheartedly Meggy Ann?
First God worked on me, He softened my heart, He began showing me I was a contentious woman filled with bitterness and unforgiveness. He began changing me and drawing me closer to Him. He broke my chains and gave me a gentle and quiet spirit. When I became kind and loving, I was no longer trying to control or condemn my husband. That's when he started to visit my daughters and soon he wanted to see me more as well. He was kind and we didn't fight since I put my all in Him. I didn't have to pressure my EH for things because I knew my HH had it. That caused the hate wall that my husband had put up, begin to crumble before me as he became kind and open. He started showing me affection and now says I love you again. Since I have my first love, my HH, I knew I am loved and didn't feel the need to force him to say it to me.
What principles, from God's Word (or through our resources), Meggy Ann, did the Lord teach you during this trial?
I was a contentious woman. It was all about me. Truth is, he wasn't this horrible bad guy. I was the one who needed to change, a lot. I was just as much to blame for what happened in our marriage. I needed to be reconciled to my first Love, my HH. He is and will always be first in my life from now on! I need Him. I learned that He is always enough and I need to bring everything to Him, even my tears. I needed a gentle and quiet spirit. And my EH could be won without a word from me. Also how my home needed to be a place of peace and how I needed to raise up my children do the hard things in life.
Meggy Ann, what were the most difficult times that God helped you through?
When I wouldn't hear from my EH for days or weeks it was difficult. Or, if he would say something really hurtful. When he would ignore me or tell me he didn't want me; he didn't care about me and our marriage wasn't worth it. I now know it was all lies that satan was feeding him to say.
What was the "turning point" of your restoration Meggy Ann?
When I fully let go of my marriage and husband and clung to my HH. Once I put Him first I no longer hurt so much—I felt more peace and joy. I wanted only Him. He was and is enough. I stopped trying to control the situation, I shut my mouth prayed, fasted and was kind and loving no matter what.
Tell us HOW it happened Meggy Ann? Did your husband just walk in the front door?
My husband was asking me what shift at work he should take. I told him as long as he was able to see our daughters it didn't matter to me but he kept asking. Then he started saying hypothetically "if we got back together what would I like" so I told him. The very next day he comes to the house and tells me he's going to get that shift and asked me if he got a new place for him, the girls and for me, would I live with him? I said it might be hard with everything going on, then he told me he wants our marriage and wants us to live together as a family and that he called off the separation.
The next day we went to his grandparents who mean the world to him to tell them we are back together for good. He also said he is giving up drinking, he told me I am the only woman he has ever loved and wants to have a long life with. He told me he wants to be the type of man his girls should look for to marry—a man who loves his wife and the Lord and doesn't just walk away when it gets hard. He said he wants to start going to church. I'm in shock but I'm trusting the Lord who will take care of everything.
Meggy Ann, did you suspect or could you tell you were close to being restored?
I asked the Lord for hope when I thought I just couldn't take it anymore. Then my close friend showed up to talk to me. She lives in Indiana, not close to me, but her adult daughter lives here. She has a restored marriage and always encouraged me to keep my eyes on my first Love not on my husband. When I saw her it was like the Lord was saying "Are you ready?" Everyone I ran into kept telling me to wait, don't give up, then a couple days later my husband returned. It's funny cause I'd fully let go of my marriage and my husband. I was truly happy with just me and my girls and the Lord, but I started feeling like it was gonna happen. Then things also got even harder as everyone said they would, so I knew.
Would you recommend any of our resource Meggy Ann that helped you?
The courses were amazing! I had no money but was able to do them!! It completely changed me. I had God's Word everyday fed to me and reading Psalms and Proverbs was wonderful too. I still read everything everyday.
Do you have favorite Bible verses that you would like to pass on to women reading your Testimonies? Promises that He gave you Meggy Ann?
Psalm 37:5
Commit your way to the Lord; trust in him and he will do this.
James 4:10 NIV
Humble yourselves before the Lord, and he will lift you up.
Proverbs 16:7 KJV
When a man's ways please the Lord, he maketh even his enemies to be at peace with him.
Romans 12:21
Do not be overcome with evil but overcome evil with good.
Meggy Ann, would you be interested in helping encourage other women?
Yes
What kind of encouragement would you like to leave women with, in conclusion Meggy Ann?
Give everything to Lord. Let go and be with your first Love. Put your all in Him so you can discover what real love is. Look to see Him at your side and listen to the changes the Lord wants to make in you. Let go of your marriage and your husband give everything to our Lord. Step out of the way and let God work. Also don't try to be your husband holy spirit. This is a spiritual war; it's not about your marriage. Trust the Lord and hope against hope. Cling to the Lord, He is your HH.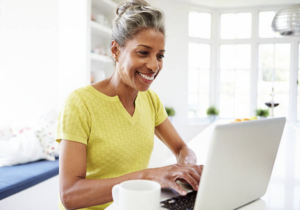 Now, stop to relax, grab your coffee or cold beverage, and talk to your Husband, your Maker, and ask Him questions. Listen to what He's telling you in your heart. Then when He leads you—pour your heart into your journal, writing down what you've learned in your 💔 30-Day Journal to Heal ❤️‍🩹.
This testimony and many more are 
AVAILABLE in PAPERBACK
By the Word of Their Testimony (Book 5): He will Give You the Desires of Your Heart
CLICK HERE to get your own copy to mark and read how others, like you, made it through their Restoration Journey and experienced a RESTORED MARRIAGE.