Journaling is what changes you!
Journaling is what get's you ready for GOD to restore your marriage.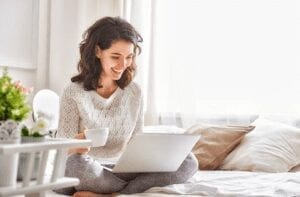 Don't just take our word for it. God says, "And they overcame him [the wicked one] because of the blood of the Lamb and because of the WORD of their TESTIMONY, and they did not love their life even to death." Revelation 12:11
Tell us HOW your Restoration happened, Astrid...after more than a month of being away, while he was gone and I was at home, reading the Bible, studying lessons, pouring my heart into my journals, when he called me and asked if I wanted to go out with him...I had so much peace that I wasn't expecting it to happen! I said I would, so he came to get me and we left. And there he told me that he wanted to try again, that now he could imagine a new life with me. 
~ Astrid  "I Always Thought that if I Ever Wanted Him Back, He'd Be There!"
In the beginning, I only applied a few things to my life. I was quite irregular with the courses and principles, but then I decided to take responsibility and try to be submissive when I read that the lessons and that my journals should be done EVERY day. There is no greater therapy. As bad off as I was, I was becoming a new person daily. You must journal, you must! Trust me that nothing can change you like these resources and God's Word.
~ Alexandra "I Was Taken To A Psychiatric Hospital Where I Was Committed"
What happened next was nothing short of miraculous, because after reading and reading the books, journaling through the lessons, going through them five to ten times, my husband began to notice my change but tried to ignore it. 
~ Penelope "He Lied to OW to Stay with Us"
Reading the lessons and the book brings comfort but it's the journalling is what changes you. 
~ Elizabeth RESTORED "I Won Him Without Saying a Word and My Behavior Drew Him"
Read the same thing in many, many more of our
Word of Their Testimony Series
journaling is the Key to unlock your miracle.
Spectator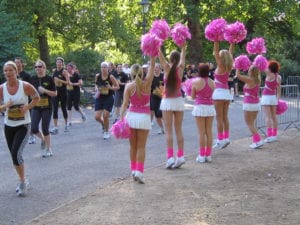 • unless YOU run the race
• unless you pour your HEART into your journals 
• unless you submit ONE form daily
don't expect to win the prize waving your RESTORED Marriage Testimony. 
WIN!!
1 Corinthians 9:24

"Do you not know that those who run in a race all run, but only one receives the prize? Run in such a way that you may win."
Sadly, almost 80% of women who fill out the lesson form application SAY they will be filling out the forms, but don't. You only need to read the RMTs "Restored Marriage Testimonies" that pour in where almost ALL say it wasn't until they began to journal that they (and everyone else) saw the changes needed for restoration.
Ecclesiastes 5:4-5 NIV 
"When you make a vow to God, do not delay to fulfill it. He has no pleasure in fools; fulfill your vow. It is better not to make a vow than to make one and not fulfill it."
Ecclesiastes 5:4-5 Message 
"When you tell God you'll do something, do it—now. God takes no pleasure in foolish gabble. Vow it, then do it. Far better not to vow in the first place than to vow and not pay up."
Life CHANGING
Even if you said you couldn't fill out the forms, due to how busy your life is, should reconsider, SG "seek God" for wisdom and take your Restoration Journey seriously. What else is more important that your life CHANGING and getting on that Narrow Road that leads to life?
Matthew 7:13-14—"Enter through the narrow gate; for the gate is wide and the way is broad that leads to destruction, and there are many who enter through it. For the gate is small and the way is narrow that leads to life, and there are few who find it."
And once you open the gate, then run!
"Therefore, since we have so great a cloud of witnesses surrounding us, let us also lay aside every encumbrance, and the sin which so easily entangles us, and let us run with endurance the race that is set before us…." Hebrews 12:1. 
"The night is almost gone, and the day is at hand. Let us therefore lay aside the deeds of darkness and put on the armor of light." 
Romans 13:12.
And if it's your children who are keeping you too busy, read and meditate on this verse.
Deuteronomy 30:19—
"I call heaven and earth to witness against you today, that I have set before you life and death, the blessing and the curse. So choose life in order that you may live, you and your descendants."
Don't fool yourself into thinking you can simply READ the lessons without PARTICIPATING and then win the prize—you need to DO the lessons—pouring out your heart. These forms were set up to allow you to JOURNAL your Restoration Journey. It's something Erin did and she said it's what changed her.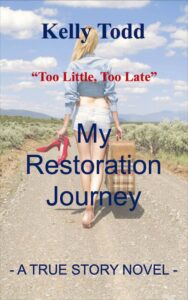 Pour out Your Heart
As you write, pouring your heart out to the Lord, you will find you speaking to Him, and He will be speaking to you. In addition, some women are being asked to share these journals with others, like the author of Kelly Todd's "Too Little, Too Late"—we posted on our Encourager.
This book, and YOUR RJN, your own book, can be a diary as you JOURNAL through your Restoration Journey, and like Kelly, it will be what solidifies your husband's commitment to you when he returns to read all He brought you through!
Be sure to be fully released from your PRISON of fear and worry by Submitting a Praise Report.
"For if anyone is a hearer of the Word and not a doer, he is like a man who looks at his natural face in a mirror; But one who looks intently at the perfect law, the law of liberty, and abides by it, not having become a forgetful hearer but an effectual doer, this man shall be blessed in what he does." James 1:23-24. 
With the Lord's help, that begins EARLY each day with your time alone with Him, commit to this statement:
"Not that I have already obtained it or have already become perfect, but I press on so that I may lay hold of that for which also I was laid hold of by Christ Jesus. Brethren, I do not regard myself as having laid hold of it yet; but one thing I do: forgetting what lies behind and reaching forward to what lies ahead, I press on forward toward the goal for the PRIZE of the upward call of God in Christ Jesus"—Philippians 3:12-14
College Assignments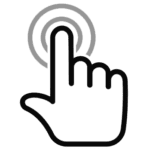 When you're enrolled in any course, to complete it means turning in your assignments and taking a quiz or test. Our Courses are no different. If you don't submit your assignments, you can't really think you're completing the course, right?

Join the Victory!
Don't just watch.
Pour out your heart into your Journals
and submit one every DAY!