Day 12
Husbands vs Tithing vs Offerings
but first a few Restored Marriage Testimonies!!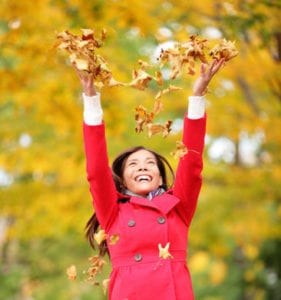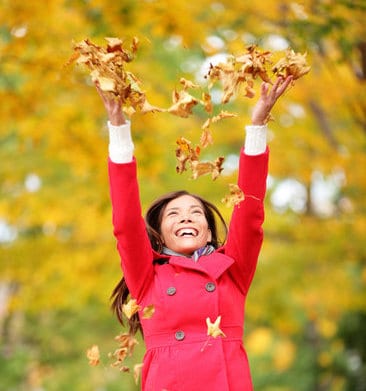 Encouraged Parent's Restoration—
Parents Restored after Dad Reduced to a Slice of Bread
Rose was a woman who attended our first Restoration Fellowship group meetings, who moved to another city, but contacted me a few months later to tell me the news about her parents. She began by telling me that her parents had divorced after her father had committed adultery with a lady at work and decided to leave his family for her.
After being a part of our group and studying How God Will Restore Your Marriage and the workbook for women for her own marriage, Rose began to have faith in God's ability to restore ANY marriage. As she read the book over and over she said she just kept thinking how wonderful it would be if her parents "got back together."
One day after reading the book a couple of times in one day, Rose said, "I suddenly felt this huge urge to pray, 'Lord, whatever it takes, bring my father back home to my mother!'" What it took was her father losing everything! First his health began failing him, then he lost all his money, his girlfriend left him after that, and finally his trailer burned down — he left the burning trailer wearing only his pajamas and a robe! He lost everything he owned in the trailer!
Rose said, "My dad was reduced not just to a loaf of bread but a slice of bread!!" referring to Proverbs 6:26 where it says, "For on account of a harlot one is reduced to a loaf of bread, And an adulteress hunts for the precious life."
When her father called her mom (his ex-wife) from the police station, Rose was there in the kitchen with her mom. Her dad began his conversation by FINALLY asking for forgiveness! That's when he told her what had happened, and asked if there was any way he could stay there (in their family home). Her mom wasn't sure this was what she should do, so instead Rose picked him up and he stayed with her temporarily.
Rose explained that since they were no longer married, her mom didn't feel right about it. But the main reason for her being so hesitant (that she did not say but Rose suspected) was that her mom was very tiny and frail. Her dad on the other hand, was a very large man; a foot taller and triple her mom's weight. And his poor health meant she needed to be able to help lift him.
One morning Rose said she got a call from her mom that she was coming over. While at her house she began to care for her ex-husband and then she said two days later that she had her answer.
The wedding ceremony was performed by their former pastor at their home (their family home) with all four daughters (and grandchildren) in attendance!
Later her mom explained that she had asked God for a sign that this was HIS plan. She said that she needed God to give her the strength to be able to lift her former husband and if not, then he would need to go to a nursing home.
A year later I heard again from Rose who said her mom had more strength and stamina than any one of her daughters! Rose said, "She could run circles around me and never get tired!"
Rose sent me a picture and I was so blessed to see the faces of the happy couple together at their wedding—standing between their five grown and married daughters! A year later I heard Rose had remarried her former husband.
~Rose in Kentucky, RESTORED after her parents were RESTORED!
Wife Returns Home after Fifth Husband!
Jessica came to one of our Restoration Fellowship meetings and afterwards told us that she was there to ask me questions about her parent's marriage. She said that her mom told her that her marriage to her dad had never been what she had hoped. So not too long after her second child, (this woman's brother) she began looking around at other men. It led to her thinking about, but never committing adultery. But once both her children were grown (this woman and her brother had gone off to college), she said that all her mom's inhibitions diminished.
One night Jessica's mom did what she had been thinking of for years—she committed adultery. Soon, she and her dad separated, and later divorced the same year.
Jessica's mom moved in with another man she met, but it soon ended. She looked around again, began sleeping with a man, moved in, but it was over. She met a fourth man; this time it eventually led to the altar. She had hoped that being married would help her children to accept this new man, since Jessica and her brother had refused to acknowledge the other three.
However, Jessica and her brother (and now married) refused to allow her to bring her mom's new husband into either of their homes. She told their mom they would be happy to see her alone, but not with the other man, and in spite of everything, they were very careful to let her know they loved her very much. They lovingly explained that this man was not their father, nor their children's grandfather, nor were any of the other men she had been involved with.
Jessica came to ask if I thought that her parent's marriage could be restored, and how she would go about it. Though my very first experience with restored marriage was NOT my own, but MY parents, so you would think I would have the answers—but I didn't. I wasn't sure if what Jessica was doing was right. My parents, praise God, were never involved with other people. However, I could tell her YES, God certainly could do it. Jessica took the books I had and left. So many people advise others what they think someone else should do.
[Unless I personally have been led to do something by the Lord MYSELF or seek God with someone else for wisdom, I REFUSE to tell anyone what to do. I will not suffer the consequences if I am wrong, the other person will! And since I suffered after so many telling me things that were wrong, so that both my children and I suffered, I made a vow to God that I would never do the same to anyone else. We make our ministers keep this same commitment.]
It was more than two years before I heard from Jessica again. She was excited to tell me what had happened, and I was very eager to hear it! Jessica and her brother continued to refuse to acknowledge this new man and allow him to be around the grandchildren. They often got together to show her how much they moved HER but would not accept the sin she was living. This ended up putting a tremendous strain on this her mom's new marriage, which soon ended in divorce. Her mom very quickly, however, became involved with, and married two more men. That's when it happened: her fifth husband began beating her violently, and she ended up in the emergency room!
When Jessica and her brother rushed to the hospital they spoke to their mother, tears streaming down their cheeks saying, "Mom, when are you going to ask Dad to forgive you and go back to him? How much more will it take?"
Jessica's father (who was their mom's first husband) answered the phone when Jessica called and said "Mom needs to talk to you Dad." Her dad later said, "I lived to hear the words I had only dreamed I would hear!" Jessica found out that her dad had remained single hoping his wife (their mom) to someday return home to him!!
Jessica's parents were remarried a month later, and now this family ALL gathers together for holidays and birthdays—all three generations—as a complete, loving and healed family!
~Jessica (whose parents also live) in Florida, RESTORED
Keep in mind these testimonies are not only about PARENTS who can be restored, but any family member!
My Own Parents' Restoration
As I mention in the second testimony, it's true that the first marriage restoration I was every blessed to be a part of was that of may OWN parents whose marriage was restored in 1982 after being separated since 1973!
Thankfully, as I said, neither was involved with anyone, and what was very interesting, I seemed to be the only one of my six siblings who was concerned about their separation. Thank God, too, that they never divorced, not that it would make it impossible with God (as we read above) but I am just so glad that divorce didn't occur either.
The separated was due to a misunderstanding and insensitivity on my dad's side, and hormones and hurts on my mom's side.
My mom was going through menopause, though I didn't even know what that was at the time. She wanted to "bless" my dad by taking a job running a motel right down on the beach in Laguna Beach, California. Real estate there would (even at the time) cost millions to live in that city let alone ON the water!
Years before we had a beach house in Balboa (not too far from there) when we were growing up, but due to my dad working (he worked as a cameraman in television and movies) he rarely had time to enjoy it. Instead we would spend the summers there and my dad would come only some weekends. When he was there he loved to surf fish, so my mom thought this position would be perfect!
Unfortunately my dad said something insensitive without realizing WHY she had taken the job. There was a standoff and in the end my mother took the job anyway (taking with her my youngest sister), and I ended up moving back in with my dad for a year. (I was living away while attending college, but my dad said he needed me).
While living with my dad I know it helped him to cut down and finally quit smoking and also to learn how to take care of things he had always expected my mother to do. And though I hated them apart, I never really thought of them together until after the birth of my first son in 1989.
Visiting one and then the other just made me so sad. I envied my older siblings (whose children were grown; I was an aunt at 9 years-old), who had the "family" home and grandparents to share in their joy when each of their children were born.
One day I remember asking the Lord about it. Since I had met the Lord at 7 (and told everyone I wanted to be "married to God") he naturally became my best Friend from then on (until as most of you know, my own marriage fell and He became my Lord by obeying Him, then my Husband when I was rejected :).
That's the day I asked the Lord to please help me and get my parents back together—because I felt I had been cheated. Soon after this I found myself naturally bringing up the one parent to the other anytime I realize I could pass along something nice or kind one said about the other. It honestly didn't take long before each seemed "interested" in the other, but they hadn't seen each other in many YEARS!
[Interestingly, since RMI split in 2005 with Encouraging Women, and then later I began Encouraging Men, I was able to see that with ALL the restoration when it is the MAN who wants restoration, that it always happens the same way! The wife gets into a crisis (and almost always it is having to do with finances), and when the husband is there to rescue her like a "knight in shining armor" the restoration happens. It's all laid out in the book of Hosea in the Bible, and this is what happen that finally brought my parents back together, because it was my dad who wanted restoration, not my mom. BUT it was only after a solid foundation of kind words were laid, under each of them that God allowed me to carry from one to the other.]
Their restoration finally happen soon after my mother injured her back while at work. And then due to her being unable to work, she began living with us. This I knew was from God to have much more contact with her (though it was tough with two little ones to take care of and keep quiet so my mom could rest).
At the right moment, when my mom was the most broken so her normal defensiveness was down (because like all women who have been hurt they build a wall up so they don't get hurt again), I mentioned to her about "Dad possibly helping." She wasn't outright against it, which to me was a bright green light! I then spoke to my father about her situation and without asking he said, "Well, that's horrible, but she wouldn't take help from me." That's when I was able to close the gap even more by letting him know, "I actually discussed it with her and she seemed pretty open."
The final victory happened and I knew it was "time" when I discovered a brand new adult complex was built just around the corner from our home! I stopped in to see the units and they were so gorgeous and much less than what my dad was paying for himself alone (he lived in a very rich area). So I casually mentioned it to my dad and he handed me his checkbook saying, "If your mom is agreeable, then put down whatever they ask for." I did!! And just two weeks later, on the first of the month, my parents moved in together!!
My parents had been separated for over 9 YEARS and when God did it He blessed me double by moving them within walking distance from our home!!!! And though my dad never mentioned it to me, I just knew he still loved my mother very much and deep down wanted them together as much as I did. And I have to say I wanted it, not as much for them, as I wanted it for my children!
My parents lived the rest of their lives together, another 14 years for a total of being married for 59 years before my father passed away! Most of the time we lived very close to them so my children have such wonderful and special memories of them. The older children, especially, speak of them so often and keep their memory alive by celebrating (what would be) their birthdays and other traditions. Before both my parents past away, they had 21 grandchildren, though my youngest never met her grandfather, she was the closest to my mother!
The entire restoration happened ONLY because I wanted it for my children and ASK God to do it! Then acting on my faith, I was willing to accept the Ministry of Reconciliation on behalf of my family. Restoration wasn't the only blessing that occurred. My father also became a believer shortly before his death and my mother, too, became such a powerful prayer warrior for so many of her children and grandchildren! My father passed away, at home, while my mother was praying with him one morning. He had ceased being able to speak, which is when my mother became His helpmeet and spoke the words my father couldn't. 
"Therefore, we are ambassadors for Christ, as though God were making an appeal through us; we beg you on behalf of Christ, be reconciled to God"—2 Corinthians 5:20 
"Therefore if anyone is in Christ, he is a new creature; the old things passed away; behold, new things have come. Now all these things are from God, who reconciled us to Himself through Christ and gave us the ministry of reconciliation, namely, that God was in Christ reconciling the world to Himself, not counting their trespasses against them, and He has committed to us the word of reconciliation"—2 Corinthians 5:17-19
Restoration wasn't instant, it took just a little over two years for my parents restoration to happen from the first time I spoke to God about it until they moved into their new apartment around the corner from us. If God can do it for my children and me, why not you?
I want to break the curse of divorce in my family so it doesn't spread to my children and their marriages! Every marriage I invest in, like YOURS, I ask God to put any blessing in my children's spiritual account, not mine. I know I have everything just being as close to Him as I am. What about you?
"Do not store up for yourselves treasures on earth, where moth and rust destroy, and where thieves break in and steal. But store up for yourselves treasures in heaven, where neither moth nor rust destroys, and where thieves do not break in or steal; for where your treasure is, there your heart will be also"—Matthew 6:19-22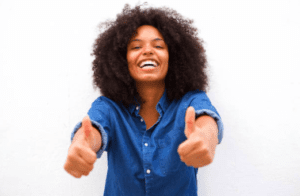 Husbands & Tithing
My Husband is Opposed to Tithing
This topic may be one of the most interesting that we deal with in our ministry. Soon after women learn about the principle of tithing, almost immediately the first reason or excuse they find NOT to tithe is due to their husbands, they say, who do not want them to tithe.
What's interesting is that these are the very same women who obey just about nothing their husbands have ever told them, yet they make sure they are very careful to speak to him and then obey him by NOT tithing because he said not to.
You don't run to him asking if it's okay to pray for him, or tell him about this course your taking or many other things—because you know what He would say. He would tell you NOT to pray for him and tell you to not try to restore your marriage but to move on!
Let's begin with agreeing that it's fairly ridiculous to run and ASK a husband who is living in sin about God's principles concerning anything you know he will oppose, which includes tithing. For most husbands, he is in no position to advise you on things that are so important to your future and your children's future. It's comparable to trying to sit down and discuss "the dangers of living with a harlot" with your husband (although I have to say, many women do this too and it backfires horribly).
If you are currently separated or divorced, then this is one of the blessings you can add to your "Worst Scenario" list that you did last Tuesday.
If your husband is gone right now, this means that you are absolutely FREE and obliged to tithe on his behalf, and slam the door that was opened allowing the enemy to steal from you—just as the Lord showed me to do when I was separated.
Even before we were divorced and I had money he gave me and a small income, I never once spoke to my husband about it, not ever. Nor did I tell him I was praying for him to return home or that I was praying for his salvation.
If I had told him about any of these things, I know what he would have said at that time—"NO, absolutely not! Do NOT pray for me, and do NOT give any money away, you need it, the church has enough!!"
It wasn't until just before he returned home and asked me how I was able to have so much 🙂 to the point that I actually began helping him (and the other woman) with money, food and giving them my van (when both their cars broke down). And it's because he saw what was happening, not me TELLING him anything, that he was very open to doing what he could SEE was working once he returned home!!
To top it off, the Lord orchestrated it that my husband attend an advanced Christian seminar with me (the one I mentioned that all the pastors were there to see what the LORD had done), and would you believe that the "protection of tithing" was one of the topics?!?! From that point on he faithfully tithed! Had I not done what I knew was right, and followed what my Husband told me would prevent the enemy from stealing from me, my children and our future—I know I would never have anything that I am now able to pass along to others like you.
And guess what else the seminar taught? They taught the other "desire of my heart" which was to have more children and never again use birth control (not even "natural family planning" that, yes, is a healthier choice to birth control but clearly NOT trusting God to plan the family He has for you). The results? About a year later Tara was born, and then two more children followed—a big family, the exact number I asked for—seven children!
How does having more children tie in with tithing???
Believe it or not, having Tara was also a result of tithing. "Then I will rebuke the devourer for you, so that it will not destroy the fruits of the ground; nor will your vine in the field cast its grapes," says the LORD of hosts"—Malachi 3:11. After my fourth child, Tyler, I lost two baby girls who died before they were born. In this seminar it taught how couples who had multiple miscarriages or stillbirths, once they began tithing, were later able to carry babies to term. We tithed and I was able to give birth to a healthy baby girl, then a son, and another baby girl all within 4 years following my restoration!!!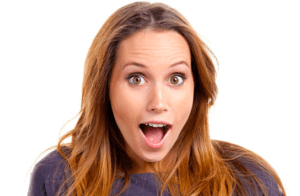 When I hoped for more children (after I lost our second baby girl) I didn't speak to my husband about it. Not only was he gone and living with another woman, and swore he'd never to return, but I knew if I spoke to the Lord about it, HE could turn my husband's heart. By me beginning to tithe when I did, even though it was a small amount, it resulted in God giving me ALL the desires of my heart! 
Let me put it to some of you in another way since so many women write to let us know when something doesn't "apply" to them, when in fact, each and every principle and promise in the Bible applies to ALL of us in an endless assortment of ways in our lives. If you are looking to be exempt from this principle or any other principle, you will. If however, you ASK God to show you how to apply every promise to your life, then He will do that for you!
Now back to whether or not you can or should tithe...
If your husband is the one who is still paying your bills AND you don't receive any income, then just relax and turn it over to the Lord to work out. This is the BENEFIT of submission—there are HUGE benefits, and not having to worry about things like this is one of them.
Yes, it's good to learn about tithing, but it needs to be something you teach other WOMEN, never your husband. It is not your place as his wife, nor your problem to solve the situation regarding him not tithing. Leave it to God. Even worrying about it means you haven't let go of it.
Now for those of you who do NOT have a husband paying your bills, even if you are married and your husband lives with you. If you have any INcome, meaning some money or food or something is coming IN to your household, then ask God how to tithe from it. Just be sure you are giving HIM 10%, and of course, giving it to your "storehouse." By this point, RMIEW should be your storehouse, so tithe 10%, slam the door on the devourer and trust God when He says and "'Bring the whole tithe into the storehouse, so that there may be [spiritual] food in My house, and test Me now in this," says the LORD of hosts, "if I will not open for you the windows of heaven and pour out for you a blessing until it overflows. Then I will rebuke the devourer for you, so that it will not destroy the fruits of the ground; nor will your vine in the field cast its grapes," says the LORD of hosts. "All the nations will call you blessed, for you shall be a delightful land," says the LORD of hosts"—Malachi 3:10-12
If you're like me, for a while I had only food stamps to tithe from, but because I tithed, income began coming in soon afterwards. If this is your situation, be sure to let your minister know, so the two of you, together, can seek God for wisdom. You are no longer under the law, so don't stress. However, if your heart is to want to give, to tithe, and to tithe to your storehouse, He will show you the way and we can help if you need us to.
Once again, let's make sure we are clear on this, just as you probably didn't run to your husband asking him if it was okay to fill out our Marriage Encouragement Questionnaire, or if it was okay with him if you sought help for your marriage, it would be foolish to run to him to ask for "permission" to begin to tithe to your new storehouse, since there is no doubt what he would say.
This means, if you are employed, then you are free to tithe on your own income, and once again, PLEASE don't make the same mistake of running to ask your husband for his PERMISSION, which is a trap so many women fall into. Because, once you ask, you must obey. If your husband gives you an allowance or child support, then tithe 10% on that.
Remember, what you're attempting to do is plug up or fill in the gap in the wall where the enemy can get in!
Even more difficult to explain is when women write in their forms that they don't feel "right" about tithing when they don't work, but they are asked by their husbands to handle the finances. So they conclude they should NOT tithe.
The reason this way of thinking doesn't hold up, is that husbands are expecting their wives to faithfully pay ALL their financial commitments. So why would you as a wife fail to pay the most important one, the one that will result (not may result) in not being able to pay the bills and keep disaster from striking your family?!
Don't omit or feel guilty over the the most important financial commitment—which is to God that HE says (not what WE say) will assure that you have enough! The one commitment that is better than any insurance payment, because it is the Lord's assurance payment as we learned yesterday!
And guess what? Guilt is NOT of God. I used to think guilt was good, but after knowing Him as intimately as I do now, I know that ALL negative feelings are NOT from God. God brings about "conviction," which is nothing close to guilt or shame or condemnation. These emotions make a person feel hopeless and unworthy. Conviction is like a booster shot of a "desire to do what is right" and an urgency of excitement of hope renewed—and with it a future that looks bright! 
Let me ask you something: If your husband asked you to pay the bills, would you omit one that turned OFF your electricity so that you would no longer be able to cook, keep warm or cool, and/or maybe work from home on your computer?
Let's put it another way: What if your husband asked you to pay the bills, but you decided not to pay your car insurance or home insurance or health insurance? What would happen you do or your children got sick, the house caught fire or you or your husband had a car accident? Do you think your husband would be happy you saved money or told him you didn't have enough to pay one of your insurance policies??
Yet, here is the most important point— the Lord MUST BE first in your life, the One who you are most interested in pleasing, and be the One you must to go to for wisdom, always—He gives us ASSURANCE, which is far better than any insurance.
And let's not forget that this is the ONLY principle or promise that God actually asks us to TEST Him on! 
Read it again: 

"'Bring the whole tithe into the storehouse, so that there may be food in  My house, and TEST ME now in this,' says the LORD of hosts, 'if I will not open for you the windows of heaven and pour out for you a blessing until it overflows'"—Malachi 3:10
Due to the benefits of tithing, and also the severity of what is going to try to come against you to stop you from tithing, let me say this again. Most of us would never dream of neglecting to pay our monthly premium on our car insurance or our life insurance, and never, ever on our health insurance. And yet the One we are trusting for our Eternity, we don't trust Him to be truthful when HE tells us how important tithing is!!
We actually fail to give Him what will result in HIM rebuking the devourer on our behalf. So that the enemy continues to be allowed "permission" to steal what is even more precious to us—our families! Our marriages are destroyed, our husbands and fathers are stolen from our homes, and we foolishly don't understand why and how it happened!?!
As we said from the very beginning, this is a spiritual battle! Ephesians 6:12 is clear, "For we do not wrestle against flesh and blood, but against principalities, against powers, against the rulers of the darkness of this age, against spiritual hosts of wickedness in the heavenly places."
Begin NOW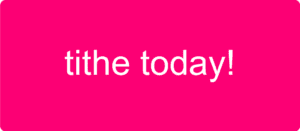 Begin to give God His tithe, sow it into your storehouse and watch what God does! Test Him and see if what HE SAYS is true. If you can't trust Him with our income, how can you possibly trust Him with your eternity?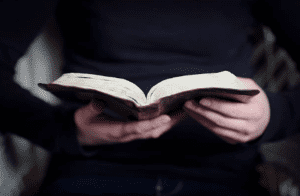 Understanding the
Difference Between a
Tithe and an Offering
Though some people think if tithing and offering as the SAME thing, they are very much different. They are two distinctive acts that we see here in the four references: God speaks about BOTH the tithe AND the offering in one verse, proving it is not the same act.
"There you shall bring your burnt offerings, your sacrifices, your tithes, the contribution of your hand, your votive offerings, your freewill offerings, and the firstborn of your herd and of your flock"—Deuteronomy 12:6 
"Then it shall come about that the place in which the LORD your God will choose for His name to dwell, there you shall bring all that I command you: your *burnt offerings and your sacrifices, your tithes and the contribution of your hand, and all your choice *votive offerings which you will vow to the LORD"—Deuteronomy 12:11
"They had prepared a large room for him, where formerly they put the grain offerings, the frankincense, the utensils and the tithes of grain, wine and oil prescribed for the Levites, the singers and the gatekeepers, and the contributions for the priests"—Nehemiah 13:5
[You Have Robbed God] "Will a man rob God? Yet you are robbing Me! But you say, 'How have we robbed You?' In tithes AND offerings"  —Malachi 3:8
The last verse in Malachi is the verse that we usually share with our partners who are faithfully tithing, in order to bring them up to the next level of blessings.
Before you can understand the significance of an offering and the blessing that flows from this principle, it is important that you first learn and begin tithing.
"Like newborn babies, long for the pure milk of the word, so that by it you may grow in respect to salvation"—1 Peter 2:2
Before a new believer is ready to eat solid food, they, like a newborn baby, must begin with the pure milk of God's Word. We begin by teaching new women the truth, and then encouraging them to taking their first baby steps in faith, reaching their arms out to Him, while He, their heavenly Father is reaching out to helping her to walk. In this way they also begin to understand their Father's love and protection.
From there we teach young believers like young children about how to share with others. We encourage women to begin giving back just 10% (one tenth) of what God has given to them. And once they are comfortable with learning how good it feels to share and give, we then see that they are ready to learn more, so we keep teaching them more.
As we grow and mature, we move from being nourished on just milk, to eating solid spiritual food—working our way up to the real meat—which will ultimately help us to become a strong believer impacting our world!
If you are a new believer, then the verse (BELOW) does NOT apply to you. It is reserved for those who have been in the church, began being spiritually nourished with spiritual milk, but who should be eating solid food and spiritual meat by now.
"For though by this time you ought to be teachers, you have need again for someone to teach you the elementary principles of the oracles of God, and you have come to need milk and not solid food.
For everyone who partakes only of milk is not accustomed to the Word of righteousness, for he is an infant. But solid food is for the mature, who because of practice have their senses trained to discern good and evil"—Hebrews 5:12-14
The Message Bible says it this way: 
Hebrews 5:12-14 "Re-Crucifying Jesus"
"I have a lot more to say about this, but it is hard to get it across to you since you've picked up this bad habit of not listening. By this time you ought to be teachers yourselves, yet here I find you need someone to sit down with you and go over the basics on God again, starting from square one—baby's milk, when you should have been on solid food long ago! Milk is for beginners, inexperienced in God's ways; solid food is for the mature, who have some practice in telling right from wrong."   
Below is the heart of someone who wants to make sure she is staying under His protection!! Isis is our Minister over our Portuguese ministry and just last week wrote to me:
"I forgot to tell you due to me in Venezuela my income is in Bolivares so i don't have US dollars to tithe and due to control exchange, I will not have access to dollars in about another week or so. I am sure the Lord knows all about this, but I had a question about a very small church that is behind my house. They rehab men from addictions and I wondered should I tithe to them for now? The pastor prayed for me to be able to sell my clothing line, and actually so far everything is almost gone... just some perfumes and handbags are left. So I was wondering if it would be a good idea to tithe the money I get in Bolivares to them and the dollars to you. What do u think??????
Much love,
Isis
I responded to Isis with: Thank you for letting me know Isis. For the sake of spiritual accountability it was very good that you told me, but you're right, the Lord knows and that's what matters 🙂
Okay, to answer your question, remember that your TITHE has to go to your storehouse. The enemy is clever and will get you to think that another charity is where your "tithe" can go. But give the enemy a black eye and let him know that you can't out give God, and then give to this awesome charity, but don't call it a "tithe" because it is called an OFFERING, and this too reaps a multiple of blessings!!
Malachi 3:8 speaks about BOTH tithes AND offerings when it says, "Will a man rob God? Yet you are robbing Me! But you say, 'How have we robbed You?' In tithes and offerings." So when you get your dollars tithe the full amount, the trust God to give an offering to this rehab that is doing so much good! I believe this is because He wants to INCREASE your income!
THANKS Isis!
Erin
"...and you will know the truth, and the truth will set you free." —John 8:32
Now it's time to CLICK HERE and pour out your heart to the Lord and Journal "What I Learned."