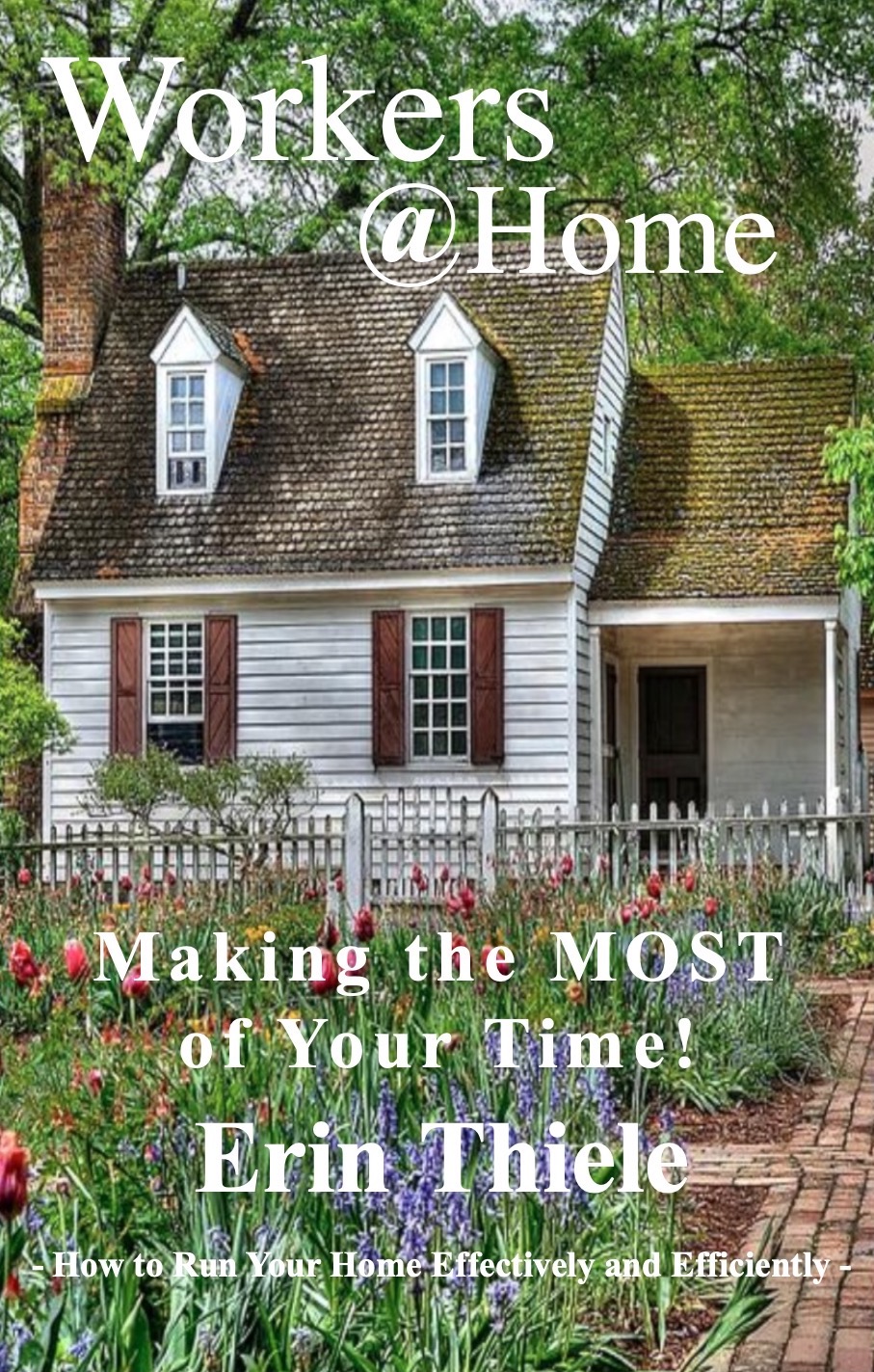 Making the Most of
Fast and Easy Meals

Chapter 13 "Meals that Work So You Don't Have To!"
"She rises also while it is still night,
And gives food to her household,
And portions to her maidens."
—Proverbs 31:15
As we become organized in our homes and try to stay two steps ahead, instead of five steps behind, some days are still hectic; therefore, easy meals are a must. Having been the mother of seven and feeding a family of nine, I always needed to plan ahead and be creative.
Even though there are just five children and myself at home now, I now tend to feed even more—my children and all their friends!
When I married I couldn't cook at all. I only became a better cook when I decided to humble myself. "Humble yourselves, therefore, under the mighty hand of God, that He may exalt you at the proper time, casting all your anxiety upon Him, because He cares for you" (1 Pet. 5:6–7).
When my husband left me in 1989, I told the ladies in the classes I taught that I simply couldn't cook. That week a friend told me that she would come over and help me make a delicious and "easy" pie. "Easy" was the word I was looking for. She came over and step-by-step she walked me through the pie recipe in the previous chapter. It was God doing a new thing in my life!
Soon, many ladies began giving me recipes with the word "easy" in the title, and I was off and running. Now, I want to share some of my easiest meals with you that are sure to please.
Microwave Ham Steak
One of the easiest meals ever is a Ham Steak. I buy a ham, ask the meat department to slice 1/2 of the ham (starting at the rounded side) in thin slices (ask for "shaved," which is even better), and leave 1/2 for me to slice thick. This gives me meat for sandwiches and a dinner for my family.
I pour the juice from a can of pineapple chunks into a microwave safe dish and put into it the thick slices of ham to cook for about 1/2 minute. The first slices are for the youngest, so they will be cool when the last slice is cooked. I serve it with pineapple chunks over the meat, dinner rolls, and a vegetable. This whole meal takes only 10–15 minutes to make!
Nachos
I always keep COOKED ground beef in the freezer, and then thaw a little in the microwave whenever I need it. If you cook ground beef when you get home, it tastes so fresh AND it can be used for many quick and easy meals.
For nachos, add a package of taco seasoning or add your own seasoning. Place corn tortilla chips on a cookie sheet, pour the taco meat, and shredded cheese over the top, and cook under the broiler. I serve it with salsa for dipping, and we all sit around the table and enjoy a tasty, fun meal.
Dallas Chicken
The name for this meal was derived from my son, Dallas, who was able to make this at five-years-old while I was nursing his brother, Easton.
Take boneless, skinless chicken breasts and cut into bite-size pieces (I did this step!). Then, put one can of cream of chicken soup and one small container of sour cream in a baking dish and stir. Now, stir in the chicken pieces and cook about an hour at 325˚. Serve over rice, noodles, or baked potato with a vegetable. Simple and delicious!
Surprise Quiche
I always keep the frozen, already prepared piecrust, on hand for cobblers and quiches.
Whenever you have left over meat, cheese, or vegetables—you can make a quick, easy, and delicious meal! California restaurants charge six dollars a slice for the strangest combinations of ingredients in their quiches—so be creative!
Simply cut up all your ingredients and put into a prepared piecrust. Beat four eggs with a little milk and pour over the top and bake until the middle of the egg is cooked. 425˚ for 15 min., reduce to 300˚ for another 15 min., and then sit for another 10 min. Serve with rolls and a salad.
Loaded Baked Potato
Cook your potatoes in the microwave. Put them in a circle, cook for 5 minutes, then pierce them again with a fork to check for tenderness. Continue to cook at 5 min. (or less) intervals until all are tender.
Then, if you like the skins crispier transfer them to your oven for about 10 minutes, while you get the other ingredients together. Get out your leftover meats, vegetables, cheeses, sour cream, and bacon bits to put over your potato. It's better, and a lot cheaper, than any restaurant that serves the same thing!
Southern Fried Chicken
My next-door neighbor gave me her secret family recipe that she was famous for. Though she used regular chicken cut up, I use boneless, skinless chicken. Dip the chicken in buttermilk and then in self-rising flour that has salt and pepper added. Fry on pretty high heat in peanut oil (just don't let it burn). The meat is so juicy and tasty—even skinless!
Pork Chops
My mother, bless her heart, could not cook, but everyone loved her pork chops (if you didn't mind that they were burnt). Her secret was to sprinkle seasoned salt over each chop, roll it in flour, and fry in oil. I now buy the boneless chops that have less fat and tend to be thicker and juicier. Serve them with applesauce for the true McGovern way (that was my maiden name).
Enchiladas
If you mix your cooked ground beef or canned chicken in with your favorite taco sauce and a little water or with salsa, your meat is ready to go—all you need to do is assemble the enchiladas.
Heat the corn tortillas in the microwave to make them soft, put in your meat, and roll. Cover with canned enchilada sauce, sprinkle with cheese, and bake about 15 minutes at 350˚.
Enchiladas go well with refried beans (in a can) and tortilla chips. If you like Spanish rice, cook white rice with the juice from stewed tomatoes and a little salt and pepper.
My Family's Favorite Meals
Tuna Fish Cakes
This was a recipe my mother used to make and is similar to more expensive crab cakes. My children actually go wild over these.
Use the tuna packed in oil, dice up some onion (you can use a food processor for this), and add one raw egg per big can of tuna (this holds the tuna and onion together). Mix it up early in the day. If you want the easy method, fry them on a griddle, but the tastiest way is to fry them in oil (they do splatter and pop occasionally, so be careful).
Use a medium-sized cookie scooper to get the right size. Flatten them out like burgers (you can call them Tuna Burgers if you prefer), and fry them until they are browned on each side. We serve them with elbow macaroni, and prepare a sauce with a can of tomato soup with a little bit of water. The sauce can go over both, or just the noodles, to suit the individual's taste.
Chicken Pot Pie
Use any chicken meat you'd like to fill the bottom of the pan you plan to use. I used to boil boneless chicken in bouillon, and cool before breaking apart. After Y2K, I had at my disposal a lifetime supply of canned chicken and turkey meat (actually it lasted almost five years!).
Heat a can of cream of chicken soup mixed with just a little milk (about 1/4 of a can) in a pan, and pour it into a microwavable dish.
Throw in some mixed vegetables (you can add potato chunks too if they are diced small) and the chicken, and cover the mixture with a refrigerated piecrust (if you prefer more crust, you can cover the bottom with another crust). Cut slits in the top for the steam to escape, and bake in a 425˚ oven for 30 minutes or until the crust is a light brown.
Roast Beef
A roast is nothing new, but let me encourage you to put yours into a crock-pot with your seasoning (we use dried onion soup mix). You can have it cooking while you are at church. If you put it in frozen, make sure it is at the highest setting), and if you plan to use a cheap, less fatty roast, make sure you put it in the night before church.
Put potatoes in your oven to bake on low about 325˚. When your family gets back from church, you can have an afternoon dinner ready by the time they change their clothes and sit down at your (already set) table.
Gravy
A roast is normally dry and uninteresting without gravy, at least for most men. My ex-husband was a big gravy fan and my children inherited this preference. I had tried to pick up my mother's technique; however, as Providence would have it, I never learned. The fact was, her gravy, though smooth, had very little flavor because she used milk as the liquid.
One night, years ago, we were invited to a dinner given at the church for all recent newcomers. It was a small church, and the older ladies put this occasion on periodically to welcome new families. On the menu was a roast with mashed potatoes and GRAVY. My ex-husband was in heaven! Not only was the meat tender, but the gravy was out of this world! My ex mentioned to our server that if he hadn't already been married, he would marry the person who made this delicious gravy.
When the meal was done, a kind, older gentleman stepped up to him and announced, "I heard that you wanted to marry me!" My ex-husband was startled until the man continued, "I made the gravy!" Though he didn't marry this man, LOL (laugh out loud), he did marry, but I still make the gravy!!
Here is the recipe that is easy and always delicious, no matter what meat you are serving!
When your meat is cooking, pour water into a glass jar or Tupperware container with a tight lid. Put some flour into it and shake until it resembles milk. For richer gravy, use more flour with the water so it looks like thick cream. For milder gravy, put only enough flour in for it to resemble non-fat milk. Now, pour your meat drippings into a saucepan and bring to boil.
With a whisk, begin whisking the boiling meat juices, and slowly pour in the flour and water combination. Go slowly, and watch for your family's desired thickness, then stop. Remember, you can always add flour/water to make it thicker, so be careful not to add too much to the juices.
If you are short on meat drippings, make your gravy thinner, by adding LESS flour/water, so that it will stretch. I prefer the thinner gravy since it has more flavor!
Easy Lasagna
The trick to making it easy is by not having to cook the noodles! To accomplish this, simply use twice as much sauce as usual and make sure each noodle is heavily coated with sauce. Also, make it ahead of time so it can sit for a couple of hours before baking.
1 pkg. lasagna noodles
2 jars of your family's favorite sauce
1 small container ricotta cheese
2 pkg. mozzarella cheese
Parmesan cheese
Mix ricotta and one package of mozzarella cheese together. You can season the cheese with garlic or mix in a little spinach if you'd like, but my family prefers it just plain. Pour enough sauce to cover a long casserole dish. Spread out three noodles and pour sauce on top (if the noodles aren't cooked, turn them over and coat the other side).
Now, spread 1/2 of the cheese mixture on top of the noodles. Lay another row of three noodles on top and cover generously with sauce (again on both sides if the noodles aren't cooked). Spread the remaining 1/2 of the mixture on top of the noodles and lay one more row of three noodles on top, and cover generously with sauce; flip over and pour more sauce on top so that both sides are coated. Finish up with the remaining package of mozzarella cheese, and sprinkle Parmesan cheese over the top of the cheese. Cover with foil and bake at 350˚ for 45 minutes, remove the foil and bake another 10 minutes until the cheese is browned. Let it sit for 15 minutes while you whip up a salad!
Just recently my son's fiancé told me her mother had pulled her back out, so I offered to bring her a dinner to help. She told me when I picked up my pan that everyone, including all her picky eaters, LOVED this simple recipe and ate it all. Isn't that what it's all about? Thank you Lord!
Meatloaves
There are so many ways to create diversity in your meatloaves. Let me share one of mine with you then let your creative juices flow to develop some new creations of your own. Mexican meatloaf is a favorite with my family. Use the crumbs from your taco chips (you can use flavored ones too) to replace the breadcrumbs. Use taco sauce to replace the ketchup and taco mix to replace the seasoning (just be careful of too much seasoning!). Serve it with rice, beans, and tortilla chips.
By changing the mold you use, you can spark your family's enthusiasm. Use two pie pans, and the meat loaf can be cut into pie slices. Scoop your mashed potatoes out with an ice cream scooper and it'll look like pie a la mode. Fun and easy!
Crock Pot Recipes
Thick Beef Stew
Stew is simply using stew meat or cutting up a cheaper roast. I have cooked it many ways, but during a crisis, when I forgot to put it on early in the crock-pot, I found the tastiest way with the most-tender meat.
Cut your meat up in tinier pieces—more like tiny bite-size. Cut your potatoes up small too. Then place both the meat and potatoes in a pan, cover with water over them about an inch, and add seasoning (we also use the onion soup mix for ease and flavor my family will all eat). Bring to a boil and boil it until the meat is tender and the corners of the potatoes are rounded and smooth.
Just minutes before serving add your vegetables. Frozen vegetables take just minutes (since they are blanched before they are frozen) and they stay fresh a bit longer. Canned are already tender, so just put them in long enough to heat.
If you like your stew thick, listen to this. My mother used to "flour and fry" her meat before cooking it in the stew like most women do. Since I liked to use my crock-pot, I did away with this step. However, I was unable to duplicate the thick gravy, and my family, especially my boys, pleaded for gravy. I prayed and found another way—voila, gravy!
When your stew is done, about 10–15 minutes before you serve, simply mix up the flour and water in the jar (see the gravy recipe above). While stirring the stew, slowly pour the flour and water into your stew until it has your desired thickness; then taste. You may have to add a bit more seasoning to regain the flavor.
Chicken Parmesan
Put your favorite spaghetti sauce (with a little water) in the crock-pot with some boneless chicken breasts and/or thighs. Cook all day. Make pasta and a vegetable (summer squash or zucchini is delicious with this). Then put one breast or thigh over the pasta with the sauce, and sprinkle it with Parmesan cheese. Yum!
Crock-Pot Beef Stew
Your boys will love your stew, if you tell them it's what the cowboys ate! Put in stew meat and any leftover or frozen vegetables you have lying around. Add seasoning (I use Lipton onion soup mix). Cook all day and serve with rolls or bread (like the cowboys). To vary this, I make thick stew by adding flour mixed with water—shake it in a Tupperware container or jar (see Thick Beef Stew above). Also, you can add stewed tomatoes and beans for variety and extra nutrition.
Bar-B-Q Sandwiches
One of our favorite places to eat bar-b-q had incredible chopped beef sandwiches. My ex-husband commented that it tasted like Cattleman's (you can use any brand of bar-b-q sauce you like). I put stew meat in the crock-pot and pour the sauce over it and cook it all day. At the end of the day, don't pour off the water, just break apart the meat with a wooden spoon and add more sauce if you'd like. Serve on a hamburger bun or Texas Toast.
Another favorite is when I use this same recipe, but use boneless chicken breasts instead of stew meat. Both of these are good enough to serve to guests.
More Recipes
Asking for recipes from your friends is the best way to find great meals and to give them your friends the riches of a true compliment. If you don't know how to cook, do what I did—humble yourself and ask for help.
Be sure to watch some cooking shows for inspiration. Many of the shows now are geared to women who were not trained to cook, many by women who learned by doing rather than being chefs themselves.
If you love a particular kind of meal, and don't know how to make it, then try going to this website that I recently found.
www.recipezaar.com
One day I was busy trying to cook (I believe I had a houseful of refugees from an ice storm) and my sister demanded that I come up with a meal for the director of her assisted living home where she lives. Her director woman had attended one of my seminars for "once a month meal planning" (from chapter 10) and decided to ask each of the residents to come up with two of their favorite meals to be made each month. Brilliant idea!
My sister and I decided that Mexican was her favorite, and a tortilla soup would make a dinner special. So I went online to find a recipe and "stumbled" on the above site in an answer to my prayer.
What I like best about the site are the ratings (one to five stars) and the reviews (be sure to set your "find" by the ratings). I read all the reviews (after I sort by the ratings; sticking to five stars) so I know WHY people like the recipe (in case it is exactly why my family wouldn't like it).
The other great thing about this site is that you can create the recipe for the amount of people you serve (by changing the serving size on the top right), and it gives you the ability to print a recipe off easily.
There are also many other options you will find on the left side of the site such as: Add to Cook Book, Add to Meal Plan, Add to Shopping List, and Add to Menu. Go take a look and see if it helps!
Some day I may take the time to post all my meals to share with others or is this a just a pipe-dream? (Pipe-dream is defined as an "unrealistic notion: a goal, hope, or plan so fanciful that it is very unlikely to be realized.)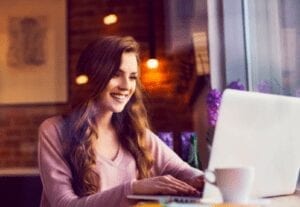 If you are ready to make a commitment to GOD to finish the course, by CLICKING HERE you've agreed, and are ready to document this next step along your Restoration Journey in your "My Daily Journal" form. Take your time, sit down, grab your coffee or tea, and pour your heart into your Journal. 
As an "Older women likewise…teaching what is good, that they may ENCOURAGE the young women…" (Titus 2:3) you will have the opportunity to speak to the younger women who are still single as part of your ministry.