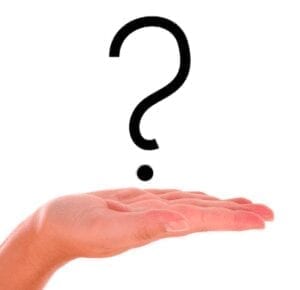 Question: I'd like an ePartner now to help with my Restoration Journey.
How can I apply for an ePartner?
The way to discover your ePartner is to ask God!
The only way to discover your ePartner is to ask God.
"Ask and it shall be given you; seek and you shall find." Matthew 7:7
This is what Erin did, she asked God for just "one other person who doesn't think I'm crazy" and immediately (and each time she asked) He brought the face of a woman she never really met but knew about. She was taking the same Bible study course (on how to study the Bible, line by line, word by word). Erin then asked how to find this woman because the class had ended and God led to call her Bible study teacher who said, "Sue wanted me to give your number"!! Sue had asked God the same thing, to find someone along her journey of five years. 
During their first meeting, Erin and Sue prayed, asking the Lord to send them other women who might be going through marriage difficulties! Soon women were approaching both of them, asking for help, and they passed them the lists of verses they'd been studying in their Bibles— sharing the principles and promises that God had given them during the week, which later became A Wise Woman and then later the Restore Your Marriage  book.
Listen to Erin ☊ share how it happened.
Now, Listen to Yvonne ☊ who had basically the same experience.
"My course today was about finding my E partner. I took my daughter to the store this morning and as she went down one aisle I was going down another and I saw her talking to 1 of our old friends Her husband played hockey with my husband. I quickly tried to go down a different Isle so I didn't have to talk And give any information of what was going on in our lives. But I ended up running into her anyways. I approached her with it in my head I would say nothing about my husband being gone. I told her about the new baby we're expecting And then I just Came out that my husband was no longer in the home. I immediately regretted what I said until she got teary eyed and told me her divorce would be final in a couple of weeks. This was a couple I never even thought had problems but right there I knew God led me to her. I asked her if she wanted her marriage to be over and of course she said no. God brought me my prayers partner as I sent her the link to the book and to the courses and she told me she had been praying for somebody to pray with her. As I had only prayed last night for God to send me somebody as I knew my course today was about my E partner. How amazing is our God and a perfect example of how his timing is always absolutely perfect!"
These were the first ePartners and restoration happened for both of them— due to Erin and Sue each sharing Bible verses, promises and answers to each of the situations they were going through. Then coming together each week to share them with each other!
Sue had been separated from her husband for over 5 years and had no contact whatsoever, Erin had contact but each time she faced one trial after another. Sue had 3 teenage girls while Erin had 4 younger children. Nevertheless, because Erin and Sue sought God and asked Him for the answers, then later each shared what they'd learned in the Bible that week, not only was Sue's marriage restored—but Erin's marriage was restored only a few months later. 
After Sue's marriage was restored, Erin again was without a likeminded ePartner so she asked God again and He reminded her of the women who'd she'd met who told her they were separated or divorced from their husbands but were hoping for restoration. These women began meeting once a week just as she and Sue had. 
Looking back, the women who ended up with a restored marriage were the very ones who began reaching out and helping other women. Now it's so much easier to give women the same Bible verses, sharing Chapter 1 of the RYM book and the link to HopeAtLast.com
When you ask God and find your ePartner, be sure to share your praise so we can encourage other women. 
Don't stop there, keep your momentum, find out what it means to be a Bridge Builder