How I Found My ePartner that launched this Ministry!
One day while in my prayer closet, after literally crying out to God, I envisioned a woman I had seen, but never met in a Bible study I had taken but had ended.
I had no idea what her name was or how to get in touch with her, but somehow I knew this was someone who understood and who the Lord was giving me as an answer to my prayer who would confirm I wasn't crazy for believing God could do the impossible. When I asked God to confirm that I was hearing Him correctly, He led me to my old Bible study notebook where I saw the phone number of my bible study teacher. The Lord continued to lead me to call her, and when I called, I stammered trying to figure out how to ask about this woman whose name I didn't even know. I also did know how to explain the reason why I wanted to contact her (because by then the Lord had taught me discretion and I didn't want to tell the teacher about my marriage issues). Even without me saying anything more, my teacher interrupted me and simply said, "Her name is Sue and she has already called asking for your phone number"!! The teacher said nothing more, but gave me Sue's number. I said a quick goodbye, and I hung up quickly to call Sue.
Sue and I agreed to meet for the first time at a nice quiet restaurant, and though at first we both felt awkward, we soon opened up and shared why God brought us together. Sue said her husband had been "working" in another state for the past 5 years, coming home only every few months for a weekend visit, but she suspected early on there was another woman. Unlike the mistake I had made, Sue had wisely never confronted her EH or even asked anything about what was going on. This showed me she could be trusted and would help me stay on the narrow road I was called to travel on.  
When she finished, I shared my situation and made it a point to also "boast" about all my blunders and mistakes (read 2 Corinthians 12:9 to see this powerful principle). It felt so good to confess to someone who I knew didn't judge me, would not dole out foolish and destructive "advice" but instead, was someone who I could see understood that He could do the impossible. That night I was about to birth my own ministry. That night, together we prayed and I asked God to send me other women who also needed the encouragement we had found.
After we prayed for each other (James 5:16), we then agreed to meet every Friday evening. And as I said, I also felt led to pray that if there were any other women who needed encouragement, to please send them to me. *Little did I know that He would bring thousands of women to me, desperate for help, but I still had a lot to learn before He would send any more women into my life. What you now have available to you!!
So the very next Friday night, Sue and I began our first fellowship meeting at a fast food restaurant. For hours we would spread out our many Bible versions (KJV, New American Standard, NIV; I believe we had 8 versions of the Bible in all) and there we would pore over His Word on every crisis or trial we faced. 
What's so exciting is that now you have all these resources on your computer or phone where you can also pour over to search for and find any crisis or trial you or your ePartner is facing. You also have our Courses to refer to.
Feel prepared by enrolling in RMIOU.
Find out more on Our Fellowships Meeting LIVE on Zoom!!
We chose Friday nights, because we knew it was when many couples had a "date night" and we made a bold declaration that what we started would become a constant event once we were each restored. And that is just what happened—it became a tradition we began together and then later continued with our husbands after we were each restored—having a Friday or Saturday date night. Even my married children have carried on the tradition.
Once your HH reveals YOUR ePartner after you ASK GOD and you meet for the first time. Pray that He sends you more women who need hope. Next, make the same agreement with your ePartner. Each of you begin encouraging just One other woman. Start by sharing HopeAtLast.com and tell each of the hurting women you meet to fill out the Marriage Encouragement Questionnaire. You can do this face-to-face OR as an online Fellowship—just follow His lead "He Leads Me" Psalm 23:3.
Encourager these women to do one just lesson per day and then agree to meet once a week to share praise reports and to search for answers to any particular crisis or trial either of you are facing. You can "meet" by going to each other's homes (if both of you are separated or divorced), or you can go to a fast food restaurant (if you have children) like Sue and I did. OR if you don't live close to one another, you can now easily "meet" with your ePartner via a video chat or Skype or Zoom! 
Find out more on Our Fellowships Meeting LIVE on Zoom!!
What's important if you're each serious about being restored by:
NEVER focus or discuss the negative, instead, while you're getting ready to meet, ask your HH to remind you of praises to share to uplift each other. If you can't think of any, share your favorites from that week on our Encourager blog.


.

NEVER gossip or share intimate details you wouldn't want your EH sharing with his friend. Instead, share about what you learned, new verses that have encouraged you or maybe a new ♥ Love Song the Lord gave you that week.


.

DON'T start meeting for a pity-party that will destroy you and your group of women. Instead determine that all crises and heartbreaks will be discussed in your own prayer closets, with your Heavenly Husband, who will comfort deep where it hurts. Then, you will find you don't have the need to share it with anyone else, you'll be free to move forward towards restoration.




.

NEVER ask each other the answer to anything or ask each other details. Each week, without fail, Sue and I would sit in a freezing, overly air-conditioned booth, confessing faults, poring over our many versions of the Bible we had spread out on the table and began living the principle of discretion.




.
If you begin to ask each other (when neither of you knows where your individual RJ are heading), you'll soon begin to get lost AND more than likely, He will cause you each to loath the other as it says in Psalm 88:18, "You [God] have removed lover and friend far from me; My acquaintances are in darkness." Psalm 88:8, "You [God] have removed my acquaintances far from me; You have made me an object of loathing to them; I am shut up and cannot go out."
Sue and I also made sure to NEVER ask each other the answer to anything or ask each other details that we felt we should not reveal to each other (thus covering our husband's nakedness see Genesis 9:22–25).  
Instead we would go to our HH, ask Him our question, and then He would show us the answer by leading us to a passage of Scripture, then to another and another when we'd read it out loud from all the versions of the Bible—until we knew we understood the principle. THIS is what we shared with each other, His Answers!
Once home, we would each fill one 3x5 card after another to read the principle over and over and over again. This routine and what we learned is what finally became How God Can and Will Restore Your Marriage and A Wise Woman. Now you can easily add these to your phone and carry them with you the same way—reading them over and over and over again!
And, as shared in Course 1 Your ePartner, Sue and I began meeting every Friday evening in the month of May and by September, less than 4 months later, Sue's marriage was actually RESTORED!
It was shortly after Sue's marriage was restored that God began bringing other women into my life— desperate for help and encouragement. And, due to the success of my relationship with Sue and how we did things, I began sharing the same things with them.
Though each wanted to be my ePartner or have an ePartner of their own, I would encourage them to begin their RJ alone with the Lord, until they got to Course 3—to make sure they too were depending on the LORD completely and would not go to anyone else for their answers.
Remember, Sue and I didn't find each other immediately, but well into our own Restoration Journey—so if God doesn't show you who your ePartner is—He just wants you to Himself for now.
*I knew there was no way I could be there for every woman myself, and neither can you. Besides, Who but GOD knows where each RJ will lead or who their perfect ePartner is?
Restoration Fellowship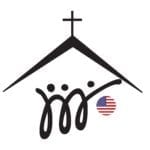 "But Moses' hands were heavy. Then they took a stone and put it under him, and he sat on it; and Aaron and Hur supported his hands, one on one side and one on the other. Thus his hands were steady until the sun set"—Exodus 17:12  
"For where two or three have gathered together in My name, I am there in their midst"—Matthew 18:20
I found it impossible to find any likeminded woman in my church who believed as I did. And I went to one of the largest churches in our state! Yet, soon after we met, Sue confided that she didn't go to the church where we met each other, and had stopped attending her church due to the gossip and the "advice" that her pastor gave her. Her pastor told her Sue's husband would never return AND that it would be "indecent" of her to even want her unfaithful husband home. Imagine!
Something similar had happened to me, when my pastor sent me to the Singles Ministry, for a time, I too, stopped attending church. It's when I began my own fellowship helping other women— that caused another local pastor (who heard what I was doing) to ask me to come and build my ministry for women in his church. This, too, had huge challenges and why I recommend keeping your meetings in private homes or local restaurants.
Conclusion
Once your HH reveals your ePartner, make sure your ePartner begins by entering the Narrow Gate of HopeAtLast.com unless she doesn't have internet access. If He hasn't revealed anyone, continue to Evangelize and very soon it will be the appointed time!
We encourage you to begin finding and preparing to find your ePartner by becoming a Bridge Builder.
And once you find your ePartner—be sure to submit a Praise Report! Share how the Lord led you to find her, using Erin finding Sue as an example. Encourage other Encourager blog readers to ask their HH where to find their ePartner to begin their ministry and to finish their race by starting their own Ministry.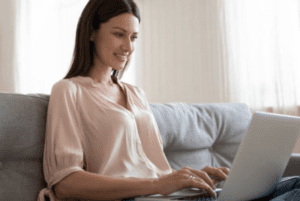 It's time to fill out your journal documenting What I Learned for this lesson.
PLEASE NOTE: We want to AGAIN encourage you to really POUR your heart into each and every journal to recall What I Learned as this will prepare you and lead you to your own ministry. He is calling you to be an encouraging woman who has a heart for others and continues being led and transformed by Him. 
If you'd like more information, visit: