Español • Português • Français • Slovenský • Afrikaans • Tagalog • Dutch • Türkçe
Course 3 Practical: Workers@Home
INSTRUCTIONS:
Begin by opening your heart to Him, by listening to a Love Song. Then, read one chapter of Workers@Home book.
After you've read each lesson (below), as soon as you are ready to pour your heart into your journal, writing down what you've learned that day in each Daily Journal form—relax, grab your coffee or cold beverage, and begin.  
A journal is YOUR book, a diary of your Restoration Journey, and may very well be what solidifies your husband's commitment to you when he returns to read all GOD has brought you through!
Please Note: Very often the enemy will steal what you've written to wear you out, especially before you've learned about the protection of tithing to your storehouse. So to make sure, because we are told not to be ignorant of the enemy's schemes, to be sure to write and pour out your heart into an email, first, send it to yourself (as a backup), and THEN paste what you've written into the forms.
"Enter through the narrow gate; for the gate is wide and the path is broad that leads to destruction, and there are many who enter through it...
For the gate is small and the path is narrow that leads to life, and there are few who find it"—Matthew 7:13-14
To set the mood, we'd like you to stop to listen to a song. The song we'd suggest for this part of your journey is "Unforgettable." It will help you remember this is a journey the Lord has called you to travel along and understand that no matter what difficulties you encounter HE will bring you through, leading you home. So wake up early, set out early, and allow Him to lead you.
We'd encourage you to download this MP3 file of a song that you can sing each morning to keep you moving forward. If you'd like to see the Lyrics. 
CLICK HERE with why we encourage you to begin your day with singing.

Join the Victory!
Restoration Journeys are not a spectator sport!
Don't just watch.
Journal by pouring your heart out 
and into your Lesson Forms!
Do just ONE LESSON a week for the practical so that you are able to implement the lesson into your life and home: 
    Too many lessons at one time not only does NO good—but can actually cause you to miss the benefits. *

You simply won't have the time to get the task(s) done. 

    Waiting too far in between also is harmful because it allows for the ways of the world to enter back into your mind and heart and not improve your home life preparing your home for restoration.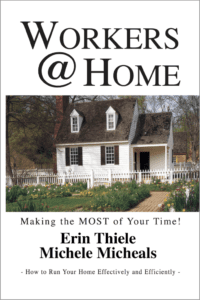 Workers@Home—Making the Most of Your Time!
Introduction First read two chapters that were taken from Living the Abundant Life:
NEXT continue just reading the remaining chapters and journal what He showed you.
Don't use it as a 2Do List, something to tackle.
Instead, gain the knowledge offered in each chapter— but allow your HH to prompt you, lead you, and work with you to get this accomplished, giving you the desires of your heart (Psalm 37:4).
This will make the process easy and light (Matthew 11:29-30). He doesn't want a wife, He longs for you to remain His bride.
"By WISDOM a house is built, and by understanding it is established; and by knowledge the rooms are filled with all precious and pleasant riches"—Proverbs 24:3–4