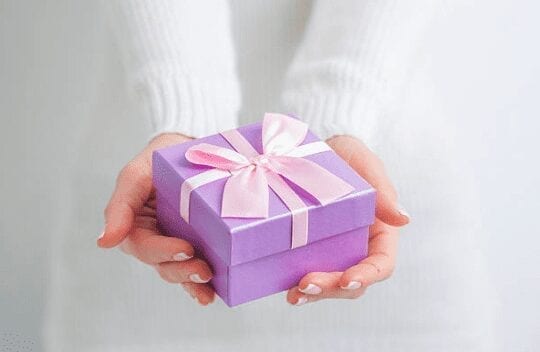 You've Been Given a GIFT
Even though you discovered us in the depth of your despair, in the very same way we all discover RMI and/or the Restore Your Marriage book, we can PROMISE you that very soon, you will begin to understand how this crisis, whatever crisis it is—is HIS gift to you!!
We are Here to Help
Whether you're here due to illness or depression or financial crisis or, most often due to one of many common drama-ridden relationships—most often your marriage...we are here to help ENCOURAGE not discourage you—and especially not tell you what you've heard from everyone in the world that's kept you consistently in crisis.
If you are interested in trusting GOD to Restore your Marriage, the first step is to READ How God Can and Will Restore Your Marriage: From Someone Who's Been There. If you'd like the book Next, keep yourself spiritually fed with encouragement. You'll find this on EncouragingWomen.ORG/menu that's always pinned to the top of the blog. FYI, most of the promises and principles in RYM apply to every one of your relationships, even with a boss or neighbor, or coworker.
As an Encouraging Wise Woman, we are excited for the opportunity to gather a collection to set you on a FAST TRACK toward RESTORATION.
CAN GOD restore YOUR relationship or finances or health? The simple answer is YES—absolutely!
How can we be so sure?
Because WITH GOD...
"For nothing will be impossible WITH GOD." L137
And looking at them Jesus said to them, "With people this is impossible, but WITH GOD all things are possible." Matthew 19:26
Looking at them, Jesus said, "With people it is impossible, but not WITH GOD; for all things are possible with God." Mark 10:27
Soon after Erin's book
How God Can and Will Restore Your Marriage
 was published, she began getting letters and emails from women around the world who wanted to know how to LIVE the principles in her book. Unable to keep up with the correspondence, her oldest son suggested she sit in her office and turn on a camera.
Erin spoke right to the camera's lens that was sitting in front of her desk so she could picture the many women she would like to talk to personally.
Erin began sharing everything she went through, sharing dozens of personal stories that brought the principles in both her books, How God Can and Will Restore Your Marriage and A Wise Woman to life!
After an hour, when the first tape ran out, her son put in a second, then a third, and then a fourth—SIX HOURS and six tapes later, Erin finished her first "Be Encouraged" video series—this is the series that would result in MOST of the RESTORED marriages found in By the Word of Their Testimony.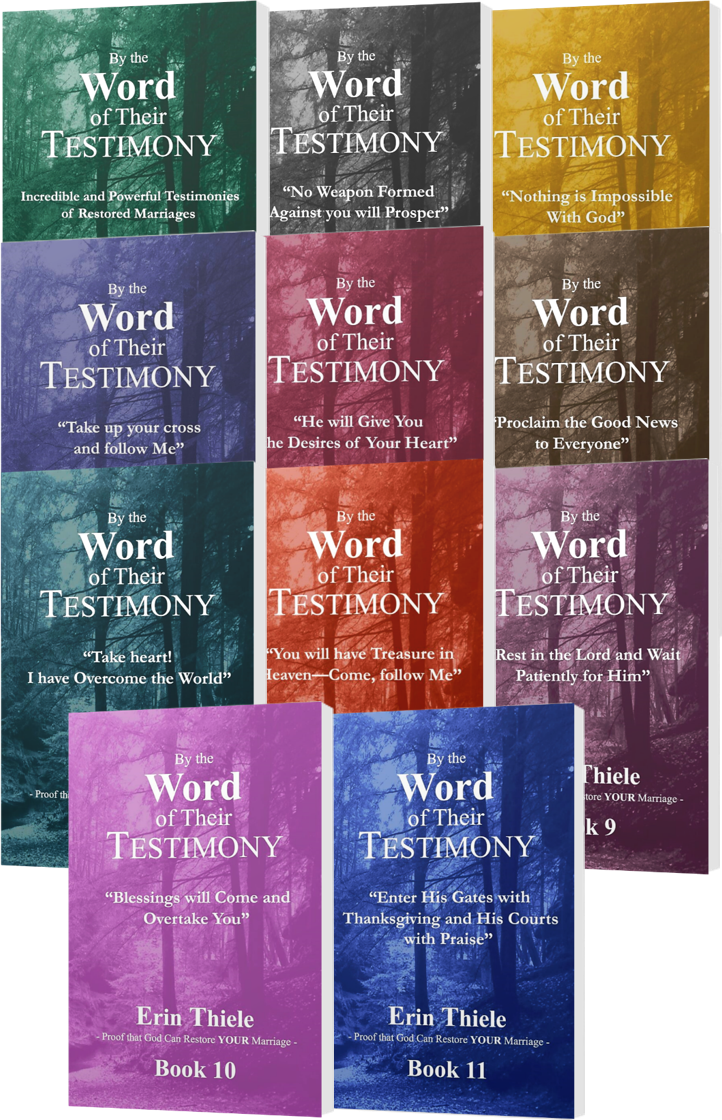 FREE "WOT" By the Word of Their Testimony eBook Series.
Simply Post Your Praise about finding RMI and/or reading RYM and letting everyone know you would love to read this series to encourage your faith in GOD'S ability to restore any marriage. That's how an Encouraging Woman will know to message you with the current coupon code!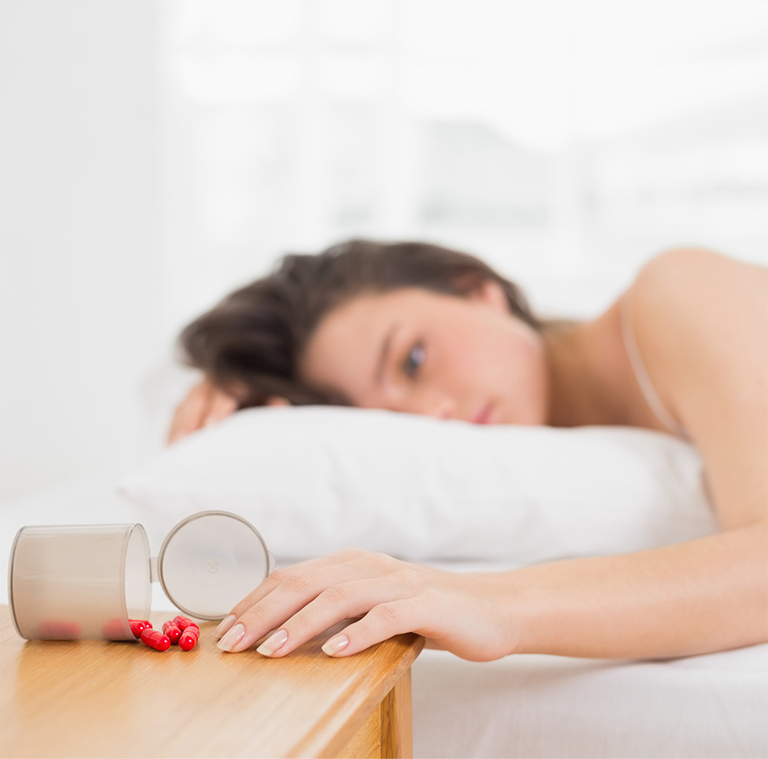 After surgery, doctors prescribe not LIFTING objects—in the very same way your Physician wants you to recover from your wounds—taking it easy and lifting only what is light. "take my yoke and learn from Me, My yoke is easy, my burden is light" and what will always serve as a confirmation you're doing it HIS way and not on your own, right? Why lift something burdensome when He's just waiting to LIFT it for you or from you?
DEPRESSION
Depression is an epidemic everywhere—even Christians are seeking the help of their physicians when there's a MIGHTY Physician who's prescribed one simple remedy that has been proven with incurable cancer patients to work miraculously! Turning the bitterness and fears into JOY due to being THANKFUL and GRATEFUL.
It means no longer talking about your problems or talking about anyone else negatively—all of it creates illnesses—no longer at ease or peaceful—you suffer from several DISeases.
Practice this Thankfulness Therapy several times a day—simply use it to the degree of suffering you're experiencing. If suicidal, night and day, day and night, until you realize you are feeling tons better! If you are simply not singing all the time due to being joyful, apply it as you do with cups of coffee you use as a pick-me-up.
STAY AWAY from negative discussions—recommended and used by therapists and counselors who make their money from ongoing sessions with you! We make NO money offering this for FREE, just as we do with ALL our resources. We don't need your money, and we never ask.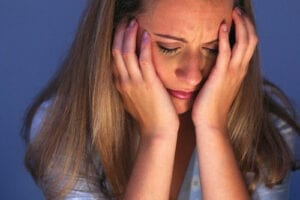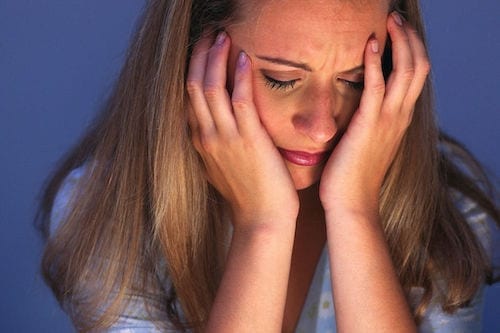 We know and understand how much pain and confusion you're in—because each of us has gone through the devastation and has been where you are now. But we promise if you remain on this restoration journey, and as Erin says in Chapter 1 of her RYM "If you are still reading...then you have chosen to go on. Tears are in my eyes as I think of the glorious resurrection of your marriage and family that awaits you." We, your Ministry Team, agree!
This Restoration Journey will change your life—like it changed all of our lives. A journey that we hope will soon transform into your Abundant Life Journey.
Like us, you have been searching to find an instant cure—something you can do to instantly fix your marriage, to mend your relationship—but the truth is, there is NO "quick fix"... but we're sure we don't have to tell you that. You've probably tried it all, but everything has made things worse.

That's the reason you are here, you're here by God's Divine Appointment and He led you here to us—not just to fix your marriage or mend your relationship—but something much more important. You are here to HEAL.
There's no doubt you have been horribly hurt, maybe hurting for years and years!! We know you have been doing your best to keep trying—all while suffering from a broken heart—a heart that has been bleeding. It was the same with every single one of us. Can you even count how many times have you prayed for the pain and suffering to stop? But, we promise the pain and suffering can and will stop, now, if you continue on this journey.
HOW?
First by understanding...
***He sent HIS WORD and healed them, and rescued them from their destruction.***
"For He spoke and raised up a stormy wind...Their courage melted away in their misery. And were at their wits' end [all their wisdom was useless]. BUT Then they cried out to the Lord in their trouble, And He brought them out of their distresses. He hushed the storm to a gentle whisper so that the waves of the sea were still. Then they were glad because of the calm, And He guided them to their desired haven (harbor)." 
Dear friend, He has heard your cry, and He has sent you to us so we can begin to minister to you with patience.
Right now, even though it may seem impossible, we want to encourage you just to let go of trying to restore your relationship because, as the book says, it's "How GOD Can and Will Restore Your Marriage," and you know by now that there is nothing, NOT ONE THING YOU can do to fix it.
It's impossible for anyone but HIM to restore a dead or dying marriage and GOD'S Word says this over and over again:
And looking at them Jesus said to them, "With people this is impossible, but WITH GOD all things are possible." Matthew 19:26
Looking at them, Jesus said, "With people, it is impossible, but not WITH GOD; for all things are possible with God." Mark 10:27
"For nothing will be impossible WITH GOD." Luke 1:37
But He said, "The things that are impossible with people are possible WITH GOD." Luke 18:27
So simply ask GOD to help you let go of trying to restore your relationship or fix anything, so you can use this time to heal. 
Once again, the reason GOD led you here to us is so we can show you how HE Healed Us and how He will heal you too —while you can trust God to Restore Your Marriage.
This is exactly what Erin did. Erin is the author of RYM and the founder of RMI. Like all of us, you came here to have your own RMT "Restored Marriage Testimony" but we're happy to say He has called you here for so much more. He wants to take you away from all that has been hurting you, take you on a healing vacation, take you on a restoration journey that won't just restore your marriage but a journey that will change every area of your life and help you make sense of everything that's happened in the past that has led you here.
To help heal your broken
heart and start you off on your restoration journey, we have prepared a unique and special course called, "An Abundance of Counselors." Each of your counselors is a woman who has experienced a restored marriage and she will be sharing her Restoration Journey with you — who better to help guide your decisions and give you the encouragement to keep moving forward than women who have faced the level of pain you have felt? 
What has happened (and is happening) and what is probably one of the most exciting things we want to share. There is a Wonderful Counselor with whom you need to share everything you're feeling—share everything that's in your heart! Only HE is available 24/7, only HE knows everything that's going on, only HE knows what's in your future, and also only HE is capable of never, ever judging you or "telling" you what to do. Instead, He will lead you, guide you while holding your hand, and at times—even carry you whenever you are too broken, too hurt to do anything but cry. Your tears might have infuriated your husband/partner—but your Counselor, your Husband, collects each tear you've ever cried in a bottle because they are so precious to Him. "You have kept a record of my days of wandering, searching. You have stored my tears in your bottle and counted each of them."
"For your Husband is your Maker, Whose name is the Lord of hosts; and your Redeemer is Who is called the God of all the earth.
"'For the Lord has called you, like a wife forsaken and grieved in spirit, even like a wife when she is rejected,' Says your God."
No one else can do anything close to that for you. Who but your Wonderful Counselor, your Husband will listen to your hurts and frustrations, hold your hand and carry you, day and night?
You are Spiritually Starved!
Another reason a quick fix is not going to work is that you've been spiritually starved, on top of being, emotionally starved. You are a skeleton of a person, feeling like a walking corpse, so we have carefully prepared a daily spiritually nutritious meal for you.
Feeding yourself with the junk food on social media is going to kill you—maybe literally by way of suicide or prompting a spouse or partner to rid themselves of you once and for all through murder—it is happening everywhere!! Even women who are devoted to church are fed junk that left us all ignorant to the mistakes we were led to believe were acceptable without really KNOWING what GOD says about us as women, first, then as a wife, mother, etc. You can discover everything GOD says in A Wise Woman.
This Wise Woman course and all our courses are not designed for "entertainment" but more like training for the Olympics because that's how ready you'll need to be once GOD restores your marriage.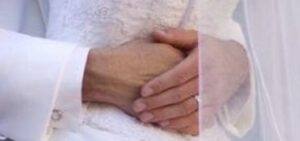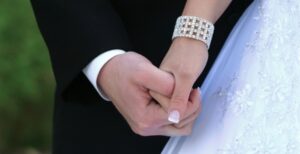 You Choose—It's YOUR Choice
Choose singleness. This isn't what we say; it's what the Apostle Paul said and what God made sure was in His Word. At this point, you are here at RMI because you WANT your marriage or relationship restored. However, feelings change. If you change your mind, if God turns your heart
that's fine. Actually, we believe it could very well be fantastic— because you will be free to discover why He led you here. One, we know, is to heal you. HHM HE HEALED ME is a great place to start, and we also hope you discover true "love at last" to understand the transforming principle of becoming HIS bride.
"For your Husband is your Maker, Whose name is the Lord of hosts; And your Redeemer is the Holy One of Israel, Who is called the God of all the earth.
"'For the Lord has called you, Like a wife forsaken and grieved in spirit, Even like a wife of one's youth when she is rejected,' Says your God"–I544
The added bonus is that once you're free from doing all you can to restore your marriage because you let go—it immediately sets that principle and spiritual law in motion. God is free to work in your life and with whoever you need restoration with. You simply need to say, "Your will be done."
Erin Thiele, the author of the majority of our books you'll find on Encouraging Bookstore, has been given the opportunity to choose restoration and later to remain as His bride during her 30+ years of ministering, continuing to write using her BNN. After her journey to write the many restoration series books, she was called to take on a new journey, finding her abundant life so every woman could discover their Husband and live a life of abundance, then writing the Abundant Life Series.
Here's what the Apostle Paul says in God's Word, "To those who are married, here's my command (to be clear, this isn't merely my opinion; it comes from the teaching of the Lord): it is not right for a wife to leave her husband. But, if she does, she must either remain single or reconcile with your husband., but she should not marry someone else.
"In the same way, a woman who is no longer married or has never been married can be devoted to the Lord and holy [set apart] in body and in spirit to Him. But a married woman has to think about her earthly responsibilities and how to please her husband."
"I want you to live as free of complications as possible. When you're unmarried, you're free to concentrate on simply pleasing the Master. Marriage involves you in all the nuts and bolts of domestic life and in wanting to please your spouse, leading to so many more demands on your attention. The time and energy that married people spend on caring for and nurturing each other, the unmarried can spend on becoming whole and holy instruments of God. I'm trying to be helpful and make it as easy as possible for you, not make things harder. All I want is for you to be able to develop a way of life in which you can spend plenty of time together with the Master without a lot of distractions."
"Delight yourself in the LORD, and He will give you the desires of your heart."
"And all these things are from God who reconciled us to Himself through our Savior, and who has given us the ministry of reconciliation."
If you long for the restoration of your marriage, at some point, your feelings can abruptly change. Many who come here for restoration and they become His bride honestly do NOT want restoration, however, many sense it is HIS will, often for the sake of their children.
Today in many countries, custody of children, even very small children are given to the fathers, leaving mothers depressed, sick at heart. #RCP
#HHDC Still others sense Him saying He wants them all to Himself. Only YOU and Your Husband can make this decision together—and the GOOD NEWS is that if you make a mistake, He promises double—so there is nothing at all to worry or stress about... that is if you remain His.
If you cease wanting your marriage restored, for heaven's sake—don't leave RMI—instead, focus on your new relationship with your Husband. Most women feel forsaken and grieved in spirit— and every woman who is rejected is very vulnerable to being used and abused by men. Everyone's probably telling you to "move on," so agree with them! No, that doesn't mean you move on to a new heartbreak
another earthly man. You have gone through enough, right? We know you can't take more hurt, more pain, more rejection, or any more betrayal. There is only One
who can meet your needs plus wants and bless you with all you've ever "dreamed" a relationship could be!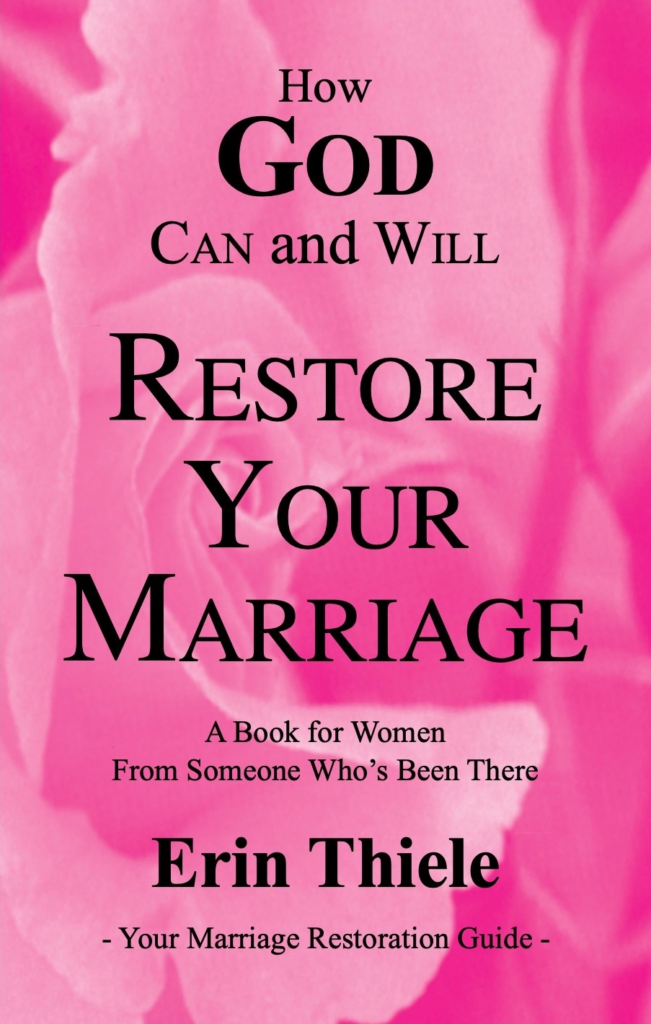 If you click on LOOK INSIDE, you can read Chapter 1. Inside this chapter, you will discover a wonderful go-to checklist, almost entirely God's Word, that will first, help heal you and renew your mind with the truth.
Download chapter one and reread it whenever you feel yourself slipping into despair.
How God Can and Will Restore Your Marriage: From Someone Who's Been There
★★★★★ Reviews
Please also take time to read our welcome letter to you (below)—and be very careful to open the many links to find a "web of encouragement"—your safety net—a net you will need along your restoration journey!
—Your Restoration Journey has Begun!!
Dear Bride, 
Now that you've been guided to your Divine Appointment, and followed His lead, and found your way here. Now, we want to now help you understand that He has called you on a Restoration Journey with Him. Whether you are seeking restoration for your marriage or relationship OR if you're here to receive healing—we promise you will continue to move through the valley of the shadow of death and begin to heal.
But as Yvonne asks, If you live what is written in A Wise Woman, you will get a restored marriage, but my question to all the brides coming here is: "Is that all you want?" 
Our responsibility as ministers is to help YOU, move through your Restoration Journey as you move closer to your Abundant Life Journey.
Sadly, a great majority of women stop and turn back immediately after filling out their Questionnaire—we hope and pray this won't happen to you and want to encourage you to take "Enter through the narrow gate; for the gate is wide and the way is broad that leads to destruction, and there are many who enter through it. For the gate is small and the way is narrow that leads to life, and there are few who find it."
Dear bride, even though what's happening is nothing short of terrifying, please trust what you know deep down in your heart— that GOD is in control and has proved He is in control because He heard your cry and brought you here to us for us to minister to and encourage you. Encouragement actually means to give courage.
Here is a sobering and encouraging truth—He is the One who has removed your husband/partner from your life for a time (either emotionally and/or physically) for a reason. And that reason is so you both can heal.
"You [God] have removed lover and friend far from me; My acquaintances are in darkness"...
"You [God] have removed my acquaintances far from me; You have made me an object of loathing to them..."
Read what He wants to say to you, and mark these verses in your Bible to read EVERY day.
"Fear not, for you will not be put to shame
And do not feel humiliated, for you will not be disgraced;
But you will forget the shame of your youth,
And the reproach of your widowhood you will remember no more.
"For your Husband is your Maker, Whose name is the Lord of hosts; And your Redeemer is called the God of all the earth.
"'For the Lord has called you, Like a wife forsaken and grieved in spirit, even like a wife when she is rejected,' Says your God."
"Instead of your shame you will have a double portion, and instead of humiliation— they will shout for joy over their portion. Therefore they will possess a double portion in their land, Everlasting joy will be theirs. For I, the Lord, love justice, I hate robbery...and I will faithfully give them their recompense [compensation]— making an everlasting covenant with them. Then their offspring will be known among the nations, and their descendants in the midst of the peoples.
"All who see them will recognize them, because they are the offspring whom the Lord has blessed."
And you will say, once you've experienced this, just as all of us said...
"I will rejoice greatly in the Lord, My soul will exult in my God; For He has clothed me with garments of salvation, He has wrapped me with a robe of righteousness, As a bridegroom decks himself with a garland, And as a bride adorns herself with her jewels. For as the earth brings forth its sprouts, and as a garden causes the things sown in it to spring up, so the Lord God will cause righteousness and praise to spring up before all the nations."
Are you taking the time to open each link—especially those opening to GOD'S WORD? Remember...the only way to be healed is when HE "cleansed her by the washing of water with His Word..." Be sure you are gathering each and every one PROMISE that ministers to you so that when you are feeling stressed or overwhelmed, you can BATHE in His soothing Words of truth.
Are you ready for Your Restoration Journey to Begin? Continue reading because there are so many truths that our restored couples have documented—each truth we promise will really help you get the best start in your Restoration Journey. So ASK God to help you take time to read it and absorb everything. Bookmark both pages and come back to read them a few more times so you can renew, rebuild and restore your life. 
Thank you for your
prayers,
love, and
patience.