We want to WELCOME YOU to Encouraging Women!!
We're so thankful you've come, that you kept the Divine Appointment and you also took the first step in your Restoration Journey—a journey that will change your life—like it changed all of our lives.
To help you feel more comfortable and welcomed, a few of our ministers would like to personally welcome you and share a bit about their journeys!
Sara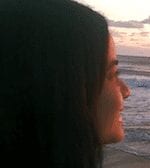 in Turkey is our Translation Director is excited to welcome you by listening to her ☊ BIO and since Sara is multilingual, here is the Transcription so you can read along while listening.
You may be wondering if you will receive a personalize evaluation from our Ministry Team.
The answer is YES, but in the meantime we wanted to prepare some more encouragement that will help you immediately.
So take time to read our welcome letter to you—and be sure to open the many links to find a "web of encouragement"!
—Your Restoration Journey has Begun!!
Dear Bride, 
Now that you've been guided to your Divine Appointment, and followed His lead to fill out a FREE Marriage Evaluation Questionnaire. We want to now help you understand that He has called you on a Restoration Journey with Him.
Our responsibility as ministers is to help you continue and finish your Restoration Journey with the best possible outcome. Sadly, most women stop and turn back immediately after filling out their form—so we hope and pray this won't happen to you and want to encourage you to take this narrow path.
Matthew 7:13-14 says to, "Enter through the narrow gate; for the gate is wide and the way is broad that leads to destruction, and there are many who enter through it. For the gate is small and the way is narrow that leads to life, and there are few who find it."
Instead, we hope that you will continue finding Hope At Last, and accept our offer of a FREE Course, which is based on our bestselling book How God Can and Will Restore Your Marriage—which you may or may not have already read. Also included are many testimonies from several of our Word of Their Testimony books. And finally, this FREE Course also includes our five star reviewed Be Encouraged eVideos. 
Read more in our Renew •  Rebuild • Restore Course Overview.
How and why do we offer our resources for FREE?
The only way we are able to offer these resources for free is due to so many amazing women, who like you, were desperate for hope and to figure out why their marriage were falling or had fallen apart. These same women were able to get through their marriage crisis—and wanted to give back—give to women like you, because of how it changed their lives.
So, we hope you will accept this Gift from a woman just like you and not just start your free lessons, but will continue and finish the course. "I have fought the good fight, I have finished the course, I have kept the faith."  2 Timothy 4:7. Take a moment to read the praise and thanks from the women who have given so you can take this journey with Him. We post these in our Encourager's Thank You Thursdays.
Yes, you will have ongoing trials along your journey, but as you press forward towards the goal, we promise to point you to Him, remind you how to get out of crisis and actually prove that you, too, can come to the place where you honestly enjoy your journey with Him—and all too soon—submit your own Restored Marriage Testimony. 
Not only is this a Restoration Journey—but this is part of God's makeover—to heal your heart and reveal a new woman to everyone, including your husband! An emotional and spiritual makeover is something you need to do for yourself to help you through this very difficult time. This means it's vitally important to set aside at least a few minutes  each day to pamper you on inside or hours if you're deeply hurt.
Take time to read Your Restoration Journey Begins! There are so many truths that our restored couples have documented—each will really help you get the best start in your Restoration Journey. So ask God to help you take time to read it and absorb everything.
Dear bride, even though what's happening is nothing short of terrifying, please trust what you know deep down in your heart— that GOD is in control and He heard your cry and brought you here to us for us to encourage you (encourage actually means to give courage). And believe it or not, He is the one who has removed your husband from your life for a time (either emotionally and/or physically) for a reason.
"You [God] have removed lover and friend far from me; My acquaintances are in darkness"—Psalm 88:18
"You [God] have removed my acquaintances far from me; You have made me an object of loathing to them; I am shut up and cannot go out"—Psalm 88:8
And here is the reason, "She will pursue her lovers, but she will not overtake them; and she will seek them, but will not find them. Then she will say, 'I will go back to my first Husband [the Lord], for it was better for me then than now!'"— Hosea 2:7
At this point in your restoration journey, we want to encourage you to turn from focusing on your husband (or your marriage) and instead—begin to focus on your relationship with the LORD, looking to Him as your Husband, since this is the reason He allowed this crisis to happen. And as you do, GOD will begin to restore your marriage.
Read what He wants to say to you, and mark these verses in your Bible to read EVERY day.
"Fear not, for you will not be put to shame
And do not feel humiliated, for you will not be disgraced;
But you will forget the shame of your youth,
And the reproach of your widowhood you will remember no more.
"For your Husband is your Maker, Whose name is the Lord of hosts; And your Redeemer is the Holy One of Israel, Who is called the God of all the earth.
"'For the Lord has called you, Like a wife forsaken and grieved in spirit, Even like a wife of one's youth when she is rejected,' Says your God"—Isaiah 54:4-6
"Instead of your shame you will have a double portion, and instead of humiliation they will shout for joy over their portion. Therefore they will possess a double portion in their land, Everlasting joy will be theirs. For I, the Lord, love justice, I hate robbery...and I will faithfully give them their recompense and make an everlasting covenant with them. Then their offspring will be known among the nations, and their descendants in the midst of the peoples.
All who see them will recognize them, because they are the offspring whom the Lord has blessed.
And you will say, once you've experienced this, just as all of us said...
"I will rejoice greatly in the Lord, My soul will exult in my God; For He has clothed me with garments of salvation, He has wrapped me with a robe of righteousness, As a bridegroom decks himself with a garland, And as a bride adorns herself with her jewels. For as the earth brings forth its sprouts, and as a garden causes the things sown in it to spring up, so the Lord God will cause righteousness and praise to spring up before all the nations"—Isaiah: 61:7-11
The only way you will falter or stumble is IF you continue to focus on or pursue your earthly husband (or even pursue restoration), rather than the Lord.
Revelation 2:4 "I have this against you, that you have left your first Love."
Once you put the Lord first, and He truly is FIRST in your life, THEN you will see the Him turn your husband's heart back to you. 🙂 We see it happening every day in our ministry!!
In addition, once you put the Lord first, and He truly is FIRST in your life, THEN you will see the Lord begin to deal with and make changes in your husband. You can't fix him; he can't even fix himself. Proverbs 5:22 says, "His own iniquities will capture the wicked, and he will be held with the cords of his sin."
The ONLY way He will begin to do what He needs to do to bring about the changes in your husband, as we said, is for you to be living as the Lord's bride, looking to Him for every need and what He (as your Heavenly Husband) wants you to do. Our FREE courses are what has helped hundreds of women who truly wanted to experience a restored marriage.
If you are ready for a life-changing event to happen in your life, you MUST:
#1 Focus on your relationship with the Lord, not on your marriage restoration or on us (or anyone else) helping you. Members of our Prayer Team have already begun to pray for you the moment you submitted your questionnaire and will continue even after you are restored.
#2 Stop now and take time to read the highly motivating INTRO to Course 1 and Chelle's powerful Restored Marriage Testimony!!!
#3 Where do I begin? Please be sure to read through this now if you have not done so already.
#4 Take a huge step in your journey by starting Day 1 of Course 1 "At Last There's Hope" to begin Renewing More and More Hope. Then wake up each morning along your Restoration Journey so you are healed and able to face each day renewed. 
Once you complete Course 1, you simply move to our next course, Course 2, that really explains how to follow the principles taught in the RYM book, and then, Course 3, which will prepare you for your restoration and your husband returning home.
"And the one on whom seed was sown on the rocky places, this is the man who hears the Word, and immediately receives it with joy; yet he has no firm root in himself, but is only temporary, and when affliction or persecution arises because of the Word, immediately he falls away. And the one on whom seed was sown among the thorns, this is the man who hears the Word, and the worry of the world, and the deceitfulness of riches choke the Word, and it becomes unfruitful." Matthew 13:18-22.

**Be sure you do no more, nor less, than ONE lesson per day, and JOURNAL for the best results.
#5 It's vitally important to Journal what you're learning—pouring out your heart out to Him will change everything.
In Chapter 1 of Word of Their Testimony book 8, "I Became Neurotic" Courtney said, "The courses were what helped me a lot, to keep moving forward; as I journaled relentlessly, it helped me not remain just going around and around what I was learning."
Also in Word of Their Testimony book 8, "Two Pastors Told Me I had Grounds for Divorce" Adrianna said, "Once I started taking the course, pouring my heart out into my journals, that's when the real changes began to happen."
Once again, in Word of Their Testimony book 7 "Our Journey Never Ends" Bree said, "the courses that allow us to journal and speak and hear from Him. This makes the journey enjoyable and today I love to go back and read those love letters I wrote to Him and He wrote to me." 
Journals are also used for writing your Restored Marriage Testimony that later could lead to your Restoration Journal Novel. God knows, your RJN may just be what your husband reads (after you are restored) to fully understand all you went through.
So again, read just ONE lesson a day; pour out your heart while writing to Him in each of your Journals—THEN, you will no longer be in a crisis, and very soon you'll reach your desired destination—a RESTORED Marriage.
Lastly, yet vitally important, having direct help from us (or anyone) can damage your Restoration Journey—primarily because it trains you to rely on us (and others), rather than complete dependency and guidance from your Heavenly Husband.
"For your Husband is your Maker, Whose name is the Lord of hosts; And your Redeemer is the Holy One of Israel, Who is called the God of all the earth.
"'For the Lord has called you, Like a wife forsaken and grieved in spirit, Even like a wife of one's youth when she is rejected,' Says your God." Isaiah 54:4-6
Right now it's vitally important that you focus and get to know your new Husband—spending this time alone with Him. It would be like contacting your family and friends while on a honeymoon.
Remember, our courses have helped restore countless marriages—so again—just keep moving, taking His hand and journaling all your questions, concerns, fears and hopes in your daily journal.
"Do you not know that those who run in a race all run, but only one receives the prize? Run in such a way that you may win"—1 Corinthians 9:24
"Therefore, since we have so great a cloud of witnesses surrounding us, let us also lay aside every encumbrance and the sin which so easily entangles us, and let us run with endurance the race that is set before us, fixing our eyes on Jesus, the author and perfecter of faith"—Hebrews 12:1-2
Remember, you must be ready for when (not if) more CRISES show up, now that you're on the right narrow path to restoration. Instead of running to us or anyone else for help, bookmark Crisis Corner, which will help you focus on the One who can and will change EVERYTHING!! You can listen to calming Bible verses read by the author of the Restore Your Marriage book.
Finally, remember the verse about the seed thrown? Here is the rest of the story, it's your choice on how the story ends:
"And the one on whom seed was sown on the good soil, this is the man who hears the word and understands it; who indeed bears fruit and brings forth, some a hundredfold, some sixty, and some thirty." Matthew 13:18-23
We want to help you bring about and bear fruit to what you're going through. We want to help you take your current sorrows and learn how to multiply your blessings. We will be watching for your first journal after reading the INTRO to Course 1 and Chelle's amazing testimony that should give you even more hope!
Your Personalize Evaluation from our Ministry Team
As we said, we will be sending you a personalized evaluation— once we see that you are serious enough about restoring your marriage to invest time into journaling. Most restored marriage testimonies say the same thing, that it was journaling that changed them. Almost every woman wants to tell her story but only a few ever "bear fruit" and we hope that it will be YOU. So that's why we designed each step of your journey to help as many women by what we see has worked!
We will be watching for each of your journals from Course 1 and when we get your Restoration Journey Check-in form, after completing your first week of lessons, we will send you your marriage evaluation and invite you to join our Wise Woman Fellowship Meetings.
Your evaluation will be a much more in-depth evaluation based not only on the questionnaire you just submitted—but on what you journaled. This will give you much more encouragement than if we had worked on your evaluation now. In addition, you will be able to meet with other like-minded women who are taking the same journey, led by Ministers who have a Restored Marriages and are living the Abundant Life as His bride.
"Trust in the Lord with all your heart and do not lean on your own understanding. In all your ways acknowledge Him, and He will make your paths straight." Proverbs 3:5–6
"I am the vine, you are the branches; he who abides in Me and I in him, he bears much fruit, for apart from Me you can do nothing." John 15:5
To keep you motivated during your journey, once you've completed Course 1, we will send you a gift—Kelly Todd "Too Little, Too Late" My Restoration Journey— A True Story Novel. That we hope will also motivate you to begin building your own RJN as soon as you are out of crisis in order for you to fully heal.
And also the opportunity to join one of our online Zoom Fellowships—where you can meet like-minded women.
Much love to you,