Your new Gmail address
We ask that you set up a new Gmail account in order to help you LET GO of your past, any crisis you might be in and move forward. As you set up your new Ministry or if you've come halfway through Course 2 or if your one of our new translators—having a new Gmail account will help you move forward.
Even though you could simply continue using your current Yahoo or another email account, as an Encouraging Woman, having a new Gmail account will help you divide ministry from your personal life—pressing forward—smiling at your future and letting go.
* We ask that you put RMI or RMIEW somewhere in your email address, along with your new BNN.
If you don't yet have a BNN "Brand New Name" please STOP now and fill out our BNN form. Also, be sure you are ready with your Radiant Picture. Thank you!
Example: BNN.RMIEW@Gmail.com
or Jane.rmiew@gmail.com
Once you have created your BNN Gmail address be sure to add your RADIANT picture: How2 Video
On your computer, open Gmail.

In the top right you'll see the gear, click Settings. Settings.

In the "My Picture" section, click Change picture.

Upload your RADIANT picture.

Select the portion of the photo you want to show.
*

The TIGHTER you crop it just around your face the better, making it easier to see.

Click Apply changes.
---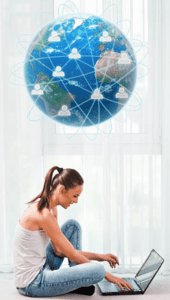 Another reason for a new Gmail account is to use for your Ministry, whether to:
Once you create your new BNN Gmail address—and you've added your RADIANT picture—please email us FROM your new BNNGmail. Let RRR@rmiew.com know so we can update your file with your new BNN Gmail account and make sure we can see your picture—then we will reply by sending you the next step in this journey!!
NOTE: Be sure to ALWAYS use your BNN Gmail account when filling out all your "Journals" and/or Praise Reports, which is a safer more discreet location and conducting everything related to your ministry.
TIP: If you want to keep all your prior journals in one location, you can always FORWARD them and create a folder for each set of lesson journals, praise reports and separate folders for your ministry.
Psalm 23: 1-3—
"The Lord is my Shepherd, I shall not want.
He makes me lie down in green pastures;
HE LEADS ME beside quiet waters. He restores my soul."

HE LEADS ME