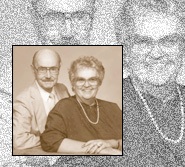 Trust GOD to Restore Your Parents' Marriage 
From a Daughter Who's Been There! 
By Erin Thiele 
Just Believe…
Is everyone telling you that your parents' marriage is too far gone to be restored? Erin Thiele will tell you it's not! After years of ministering, since 1991, Erin has witnessed that any marriage can be restored, including your own parents' marriage!! Whether you need restoration for your own marriage or a cherished loved-one, read in this book how God desires this even more than you do and that this is your Divine Appointment to have a front-row seat to witness God do the impossible!
~ Chapter 1 ~
My Beloved
I thank God . . . as I constantly remember you
in my prayers night and day,
longing to see you,
even as I recall your tears,
so that I may be filled with joy.
—2 Timothy 1:3–4
My Dearly Beloved, 
It is not by chance that you are holding this book in your hands; it is by Divine Providence. God has heard your cry for help, as He did mine, and He has come to rescue you. The pages that follow will guide you as He guided me when others told me it was completely hopeless. When others, even my brothers and sisters said that it would be better that my parents separated, that everyone would be happier. 
What He showed me to do was not easy, nor will it be easy for you. But if you want a miracle in your life, in your parents' lives, in your family's life, it can happen. If you want a testimony to share with others on the faithfulness of God, it will happen. If you really want God to re- store a family that is hopeless, then read on. God can and will restore your parent's marriage and your family as He did mine. 
God is the God of miracles. He is the Restorer, the Healer. Is there anything too difficult for Him? The only reason it hasn't happened yet is because you need to ask "You do not have because you do not ask." and you do not have faith enough to believe God for it.
We must believe he rewards those who diligently seek Him. We need to have faith to please Him. If you lack faith, you are about to get some by hearing what the Bible really says about your situation. "Faith comes by hearing and hearing by the Word of God." 
The best news is that you are not alone in this endeavor. The Bible tells us that "the eyes of the Lord move to and fro throughout the earth that He may strongly support those whose heart is completely His." 2 Chr. 16:9. He has been looking for you, to help you. Are you ready? 
How do you KNOW that God can and will restore your parent's marriage? Because you have His Word on it! "And Jesus answered and said to them, 'Truly I say to you, if you have faith, and do not doubt, you shall not only do what was done…but even if you say to this mountain, "Be taken up and cast into the sea," it shall happen.' " Matthew 21:21. 
There may be a mountain of fighting and problems that "seem" impossible for your family to overcome, but the Bible does not lie and it says that that mountain can "Be taken up and cast into the sea"... So keep reading and increase your faith until you know longer doubt that He can and will do it for you as He did for me. 
By the Word of My Testimony
I never remember my parents being close, you know, the "lovey-dovey" kind of couple. And yet, I honestly don't remember hearing them argue until right before they separated. I was just out of high school when my mom found a position running a motel right on the beach, which years later I realized, she wanted as a way to bless my father who loved to fish. His insistence that he would not move, I realize now, hurt my mother so much that she went ahead and took the position—bringing my younger sister to live with her. When my mom left, my dad was totally at a loss. He had always been busy in his career in television and movies as a cameraman while my mom took care of the house and everything else. 
Seeing my dad at such a loss: where to find an apartment, moving and turning on all the utilities, etc. etc. at his age, retired, was pitiful. Since we had always been close, when he shared his dilemma and loss with me, I offered to move in with him for exactly one year. During this one year he learned to grocery shop and do all the other things he had always left to my mom. 
Because I was living with my dad, my mom, my younger sister and I didn't see each other very often. We didn't do the "family things" we used to do and all of the holidays were horrible and strained. It was in the midst of all of this that I cried out to God to help me in my despair. 
As I looked to the future, I could see as the years wore on, that my future would be totally different from what I had always thought it would be—all because of my parents had separated. My older brothers and sisters were already married. They didn't understand my loss because when they were first married they would come "home" for holidays and "both" their parents were excited to see their new baby or to hear about the house they had just bought. 
For my younger sister and me, there was no "home" since our parents lived apart. And that was not bad enough—there was always the added pressure of making sure you didn't offend one parent when you spent time with the other. 
In addition, there was something new to make it all so miserable—both of my parents had a sense of dependency on me, their sixth but very available adult child, instead of where it should have been—on each other! Again, looking to the future I could see as they aged that I would need to be available more and more for them because they were no longer living together. I could see financially that they would have double the expenses and my mother would be forced to live at poverty level if they didn't combine their social security and my dad's pension. 
After my year's commitment was up, my father moved into a tiny little cottage. He was content, but not really happy. He was friendly with everyone, and kept busy visiting the library and his friends at different shops in his small town. Without my father's stability, however, my mom moved regularly, which was especially hard on my younger sister. For years my mother complained about her lack of freedom. Once separated, she was free to be irresponsible and she took full advantage of it. 
And once my parents were separated, the rest of our large family began to drift even farther apart. My closest brother moved to the other side of the world to Japan and my older sister moved from California to Minnesota, half way across the country. Without "family" it sounded appealing when my sister asked me to move to live by her and her growing family. It was while living there in Minnesota that I met and married my first husband, and where my oldest son, Dallas, was born. That's when my parents' separation really hit me! I wanted "grandparents" for my children—I wanted what I had always dreamed of. My son deserved what my nieces and nephews had had. I knew that something had to be done; but what? 
Dallas was six months old when he met his grandparents for the first time. My mom met us at the airport, and later (because my parents were separated), I drove over to see my dad. I hated it all. I wanted them to be together to talk together about how beautiful and wonderful my son was just like I had heard them talk about my eleven nieces and nephews. I had been robbed. 
That day I was determined to do everything that I could to see them together again for the sake of my children—their grandchildren. 
My parents both have since passed away: my father in June 1995 and my mother five years later in April 2000. But I can tell you that God performed a miracle and they lived the last years of their lives—TOGETHER!! My parents were together for another 14 years—59 years total! All but my youngest daughter experienced "grandparents together" (my father passed away before I told him I was expecting my seventh). 
Not only did God restore my parents' marriage for me, but He gave my mother the opportunity to be the kind of wife I knew she had always wanted to be during the last year of my father's life! I saw the contentious wife totally gone and replaced with a "gentle and quieted" spirited mother—a compassionate, patient and loving wife to my father. 
What About You? 
Since you are reading this book, I assume that you also long for your parents to be together again.  Have your parents separated? Or perhaps you have gotten this book before either of them has taken the drastic step of leaving. But even if divorce has been spoken about, or divorce papers have been filed, or a divorce has gone through, yes, even a remarriage, you must believe that "All things (can) work together for good to those who love God and are called according to His purpose." Romans 8:28. 
As you go through this journey in your life, if you really want things to work out for good for everyone involved, you must first love God and really want His purpose for your life as it says in the Scripture above. There are conditions with every promise, as you will learn as you read this book. And the condition for things to "work together for good" is to want His purpose for your life, for your parents and for your entire family. 
Right now His purpose is for you to draw closer to Him, to let Him transform you more closely into His image. And take courage, for God has said "I will never leave you, nor forsake you." Hebrews 13:5. God has not left your side: "Yea though I walk through the valley of the shadow of death, I will fear no evil, for Thou art with me." Psalm  23:4. 
I'm sure that the "valley of the shadow of death" describes how you feel about your situation, but I can tell you from experience that God has allowed this for your good. 
Only afterwards will you shine forth as gold. "In this you greatly rejoice, even though for a little while, if necessary, you have been distressed by various trials, that the proof of your faith, being more precious than gold (which is perishable) even though tested by fire, may be found to result in praise, glory and honor." 1 Peter 1:7. 
The most important thing for you to do right now is "be still and know that I am God." Psalm 46:10. Then follow God's way. Make sure that everything that you do or say in everything (such as how you prayer and what you say to or about your parents) follows Scripture; be sure that it follows the Bible consistently. This book will help you to learn what God says and how to live His principles that He created the world on. God has no desire for your parents to be apart and your family to be a part forever. Remember that Jesus Himself said, "a man shall leave his mother and father and cleave to his wife and the two shall become one flesh. Consequently, they are no longer two but one flesh. What God has joined together let no man [or woman or circumstance] separate." Matthew 19:5. He also states clearly, " 'I hate divorce,' says the Lord God of Israel…." Malachi 2:16. 
The enemy who has been allowed to roam free on the earth (for a time) is the one who wants your parents apart and their marriage (and your family) destroyed, not God. Remember who is the enemy: "The thief comes to steal, to kill and destroy; I came that (you) might have life, and might have it abundantly." John 10:10. Don't believe the devil's lies but instead "take every thought captive." 1 Corinthians 10:5. And remember His promises, which is the only truth, not what you see and are currently experiencing. 
Don't allow him to steal your future like he tried to steal mine— by believing his lies! Don't allow him to destroy your family, your life, your future, which will include your children's future too. Believe me and believe others who can tell you from experience that divorce will destroy everyone—even grown children and is part of the enemy's scheme to steal future blessings—your children's future as well as your own. 
Follow God's way. "'For the mountains may be removed and the hills may shake, But My lovingkindness will not be removed from you, And My covenant of peace will not be shaken,' says the LORD who has compassion on you." Isaiah 54:10. 
Pore over the Bible, letting Him "wash you with the water of the Word." Ephesians 5:26. His Word will bring you peace in the storm and give you the wisdom you will need on your journey. Pray and believe what Scripture says, not what you see: "Faith is the assurance of things hoped for, the conviction of things not seen." Hebrews 11:1. "And without faith it is impossible to please (God)…." Hebrews 11:6. 
As you pray and begin believing God, the enemy will immediately try and prove that it is hopeless by making things "look" much, much worse. But knowing the truth, when you do see things getting worse— rejoice! Let it be proof that it means that where we can't see things, a battle is raging on our behalf! (See Daniel 10:12-13.) Let each set back and discouragement be a source of encouragement and use it to feed your faith. Then put your FAITH to work and believe what you hope for: "Now faith is the assurance of things hoped for, the conviction of things not seen." Hebrews 11:1. 
No one but God knows exactly what you are going through or the answers you need right now. Yet, if you pray (simply talk to God) and listen to Him (read His Word, the Bible), then be still in His presence, I promise that He will lead you to the victory that He has for your family. Don't choose to listen or follow what others may say, those of the world, friends in the church, pastors, or any counselor who tells you something he has heard or read. If you are praying and reading God's Word, God will speak to you first, in your heart or during your Bible reading; then He will send someone who will confirm the direction in which He is guiding you, which will be consistent with His Word! 
Most people, Christian or not, tell you things that sound good and seem to make sense. Often, it feels good to the flesh, it's things that feed our flesh and something we feel like doing. But these "feel-good-to-the- flesh" solutions rarely line up with Scripture; therefore, you are headed in the wrong way! 
And to prove what I am saying is true, the Bible tells us to, "Trust in the LORD with all your heart, and do not lean on your own understanding. In all your ways acknowledge Him, and He will make your paths straight." Proverbs 3:5-6. The Bible also warns us to be careful and "...not walk in the counsel of the wicked." 
Psalm 1:1. The person who encourages you to do what you know you shouldn't isn't wicked; it is the evil one who is quick to use the very people who he knows you will be tempted to listen to. When God leads us to believe in the impossible it sounds crazy to those who do not live by faith—like believing contrary to what we see—believing in a God who's very existence proves He is a God of the impossible. 
To combat this enemy tactic means that you need to be extremely careful whom you share your hopes with. Joseph shared his with his half- brothers and it cost him his youth and family. But even in his life of being sold as a slave, falsely accused of immorality and thrown into prison twice, God had the last word. God used the time as a way of refining Joseph in order for him to take his reward—to sit with rulers and history makers. Are you willing to take this walk of faith in order to be used of God "for such a time as this"?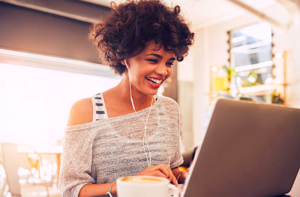 Personal Commitment: to allow God to RESTORE My Parents Marriage. "Based on what I have learned from God's Word, I commit to trusting God to restore this impossible marriage and/or any other marriages that need His restoration! I commit to renewing my faith by drenching myself in His Word to increase my faith in His ability to restore any marriage—especially those that look the most impossible. I will fight fear by keeping my eyes on the Lord, who is the Author and Finisher of my faith."
If you are ready to make a commitment to GOD to finish the course, by CLICKING HERE, you've agreed to the Personal commitment, and are ready to RECORD the vision and inscribe it in "My Personal Journal." Take your time, sit down, grab your coffee or tea, and pour your heart into your Journal. Remember, "the vision is yet for the appointed time; it hastens toward the goal and it will not fail. Though it tarries, WAIT for it; for it will certainly come, it will not delay'" (Habakkuk 2:2-3).
Faith is HomeGrown and investing the truth into your children who have the faith to believe!
Believe in their Parents Marriage Being Restored!